Nextgov Goes In Depth: The 10 Best 'Longreads' of 2015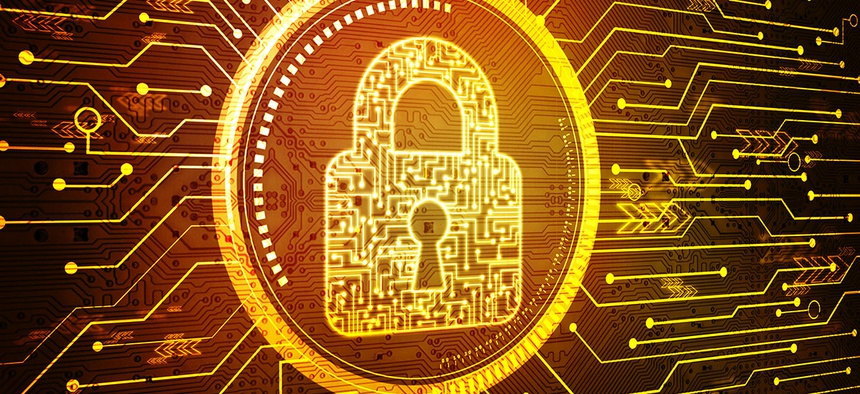 Here at Nextgov, we faithfully cover the government technology beat on a daily basis, writing stories about the federal IT policies and performance as well as the people and personalities involved in the acquisition, management and -- sometimes -- bungling of major federal IT projects.
To wrap up the year, we thought we'd showcase the thoughtful, in-depth and, yes, long articles that tackle issues ranging from IT recruiting to improving government customer service. These stories first appeared as original projects for Nextgov or as part of in-depth reporting Nextgov reporters contributed to Government Executive, our sister publication.
Breach Patrol: The Surprisingly 'Not Sexy' Life of 24/7 White Hat Hackers
From the story: The idea I'd originally pitched to my editors was to embed with black hat hackers, the kind hired by despots and thieves to crack open secure networks. And also the kind increasingly glamorized in pop culture —"CSI: Cyber," "Scorpion" and other Hollywood productions. Such an arrangement would offer a nose-close view of the cyberspace threats confronting this country. But the legality and safety of such an expedition gave me pause.
Instead, I set out to find a squad of code breakers who use their skills for good. Click to read more
Can Silicon Valley Save Federal IT?
From the story: Increasingly, officials say what ails the federal government when it comes to IT—a Byzantine contracting structure, antiquated technology and ineffectual engineering processes, all thrown into high relief during the HealthCare.gov fiasco—can be solved by hordes of fresh talent schooled in the fail-fast, agile mind-set pioneered in Silicon Valley. High-caliber talent has heeded the call, swooping into government for "tours of duty" with both USDS and a sister effort launched by the General Services Administration called 18F. Still, it remains to be seen how this new crop of innovative outsiders will fare in the federal bureaucracy. Click to read more
Service Call: The White House Wants to Overhaul Federal Customer Experience
From the story: Let's be honest: The federal government isn't exactly known for its five-star customer experience. Whether applying for student loans or Social Security benefits, paying taxes or seeking health care information, Americans have a multitude of complaints about the difficulty of interacting with federal agencies. Even President Obama took notice and directed agencies in April 2011 to improve the way they serve citizens. Despite these efforts, federal CX has been a bit of a bust. Click to read more
Unlocking Soldier Suicide
From the story: In response to the crisis of soldier suicides, the Army in 2009, together with the National Institute of Mental Health, created the Study to Assess Risk and Resilience in Servicemembers, known as the STARRS program. It found that suicide rates for soldiers who deployed to Iraq and Afghanistan more than doubled from 2004 to 2009 to more than 30 deaths per 100,000 active-duty soldiers, during which period the suicide rate for the civilian population held steady at 19 per 100,000. But the trauma of combat does not explain why the suicide rate for soldiers who did not deploy nearly tripled during that period, from about 10 per 100,000 to between 25 and 30 per 100,000. Click to read more
A New USCIS Computer System Was Supposed to Speed Up Immigration Processing. What Went Wrong?
From the story: An online system that was supposed to automate the processing of green cards and other immigration benefits has struggled to function properly since at least 2009. When President Obama in November 2014 announced a series of executive actions that would expand the population of immigrants eligible to remain in the United States, he placed a highly vulnerable technology program center stage in a major policy fight. Click to read more
The Startup Shakeup: Can Small, Innovative Companies Break Into the DC Contracting Scene?
From the story: Federal procurement, once largely unapproachable by startups, could be transforming to let small, creative tech companies in. New efforts across government aim to reduce the time it takes to compete and award contracts and to chunk large federal tech projects into modules, potentially attracting businesses previously deterred by the lengthy procurement process. But the House Small Business Committee recently found that the number of small companies registered to do business with the federal government has declined by more than 100,000 since 2012. And for many new entrants, getting on a government procurement schedule is "simply a license to hunt," says Trey Hodgkins, senior vice president of the Information Technology Alliance for Public Sector. "It doesn't mean you're going to get any business." Click to read more
How the OPM Hackers Killed the Password
From the story: White House directives dating back to 2004 warned against relying on passwords as the only mechanism to lock government systems -- but that didn't stop agencies. U.S. cyber czar Michael Daniel publicly exhorted citizens to "kill the password" multiple times in 2014, but that didn't stop password proliferation. Nor did a hack of passcode-protected personal devices that exposed nude photos of starlets like Jennifer Lawrence seem to faze federal computer users. It was not until password-cracking actually hit home that agencies jumped to alternative forms of identification. Click to read more
Census Has Big Tech Plans for the 2020 Count. Will They Stay on Track?
From the story: While the upcoming decennial count may seem like a long way off, Census is entering crunch time if the agency wants to stay on track with its ambitious tech plans for 2020. Already a number of hurdles stand in the way. If everything goes according to the Census Bureau's plans, the agency's 200,000 field workers might look a little different than they did back in 2010: Rather than furiously jotting down your information using the age-old pen and paper, they'll be equipped with mobile devices. Click to read more
Has the Obama Administration's Push on Transparency Run Out of Steam?
From the story: In April 2006, a young Democratic senator from Illinois and a graying fiscal conservative from Oklahoma introduced legislation to create a searchable database of federal monetary awards, essentially a Google for government spending. While co-sponsor Sen. Tom Coburn, a Republican, pushed for greater financial transparency until retiring in December 2014, many say the other co-sponsor, now President Obama, ran out of steam. Click to read more
Rise of the Data Chiefs: Meet the Federal Officials Aiming to Usher in Government's 'Golden Age' of Data
From the story: Over the past few years, a growing number of federal agencies have appointed a chief data officer, or CDO, to help them manage their data as an asset -- releasing it to citizens and entrepreneurs alike and scrutinizing it internally to derive new insights and drive efficiencies. Nextgov sat down with experts, researchers and five recently appointed agency CDOs to discuss the mission of the agency CDO and whether there's room on the federal organizational chart for yet another "chief." Click to read more
(Image via deepadesigns/Shutterstock.com)