New Federal CIO's Mission: 'Landing the Plane'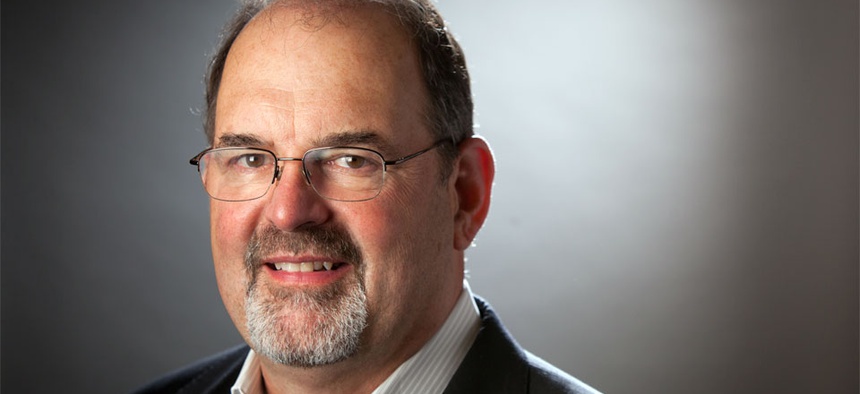 Don't look for Tony Scott to champion some splashy new federal IT agenda.
From retooling federal cybersecurity policy to incubating teams of digital-service experts across government, the new federal chief information officer says he's focusing on finishing the job envisioned by his predecessors -- not wiping the slate clean and starting anew.
"One of the biggest priorities for me is what I would call, 'landing the plane,'" Scott said in an AFCEA Bethesda speech Tuesday in his first public remarks since President Barack Obama plucked him last month from the West Coast-based virtualization firm, VMware, to serve as the administration's IT chief. "I don't think we need to invent a whole bunch of new things in the next couple of years."
The aviation references are more than metaphor for Scott, who flies in his free time (a Cirrus, if you're curious). One of the first lessons a novice pilot learns is takeoff, he said. Learning how to land safely only comes after hours of practice.
And the same is largely true in IT, he said.
"Projects are easily started; great ideas are initially thought of," he explained. "It's a lot of fun to celebrate the start of something new. And then, it's hard work . . . to actually land something and make it work."
Scott said his to-do list -- his flight path, if you will -- would consist of three main areas: continuing to drive efficiencies in federal IT spending, building up digital service teams across government and forging new ways of securing federal systems and data in cyberspace.
On Efficiency in the IT Budget
Governmentwide IT spending is set to tick up by nearly 3 percent, to $86.4 billion this year, according to the administration's proposed 2016 budget. Still, that's more sustainable than the breakneck pace of just a few years ago, which would have seen annual IT spending top out at $125 billion.
Scott said he's eager to continue to drive value in federal IT investments, including through the PortfolioStat process that requires agency officials to account for their spending.
But he's not necessarily looking to set in stone a savings goal.
"If you give us a dollar target, we'll figure out how to cut costs in the short run but perhaps not drive sustainable value in the long run," he said, citing his days as a high-ranking tech executive at General Motors, Disney and Microsoft. "What'll happen, in many cases, is we'll just stop buying, stop spending or investing in the new technologies that we need to really make a difference."
On the Digital Service Build-Up
Scott said he'll continue pushing the heightened focus on digital services, which is all about making sure "you don't have to have an org chart for the federal government to figure out where to go on a website to get the things that you need." 
The administration has proposed creating small, 20-person digital teams in each of the large agencies to work on digital projects. The Department of Veterans Affairs' digital squad, in pilot mode, recently completed a wholesale overhaul of the department's online claims-filing process.
"Our focus thus far has been on the consumer-facing, citizen-facing most impactful digital services of the federal government," Scott said. "But we're also going to probably expand the talent in that organization and focus on some core infrastructure areas and anywhere where we need rapid change."
On Cybersecurity
Scott called cybersecurity "the mission of our time," and "a job that will never be finished."
It's an area that requires close collaboration with the private sector even as competition for talent remains fierce.
Scott recounted his efforts to hire a chief information security officer while he was CIO at VMware. "It was the hardest recruitment I've ever had to do in my professional career," he said. "The demand for talent in that space is off the charts and an area that we need to continue to invest in.
Scott's deputy Lisa Schlosser -- who stepped in as acting federal CIO for several months -- is now heading up a special unit within the Office of Management and Government's E-Government and IT office focused on cybersecurity policy across the dot-gov space.
"One of my focus areas there is to look horizontally across all the different siloes of cybersecurity that are typically found in an organization and focus on the end-to-end effect of all of the things that we're doing," Scott said.
There's no shortage of agencies performing cybersecurity work. In addition to the new cyber E-Gov unit, there's the National Security Council, the National Institute of Standards and Technology and the Department of Homeland Security.
All have their specialties -- DHS, for example, is responsible for the operational side of cybersecurity. But Scott said he thinks of his job as getting all of the agencies in this "canoe" to finally start rowing in the same direction.
"None of us can say, 'Hey, your end of the canoe is sinking; I'm just going to do my thing,'" Scott said.
Correction: An earlier version of this story misstated Scott's title when he was at General Motors. The story has been corrected.