Op-Ed: Where Are the Citizens You're Trying to Reach? That's Where You Need to Be.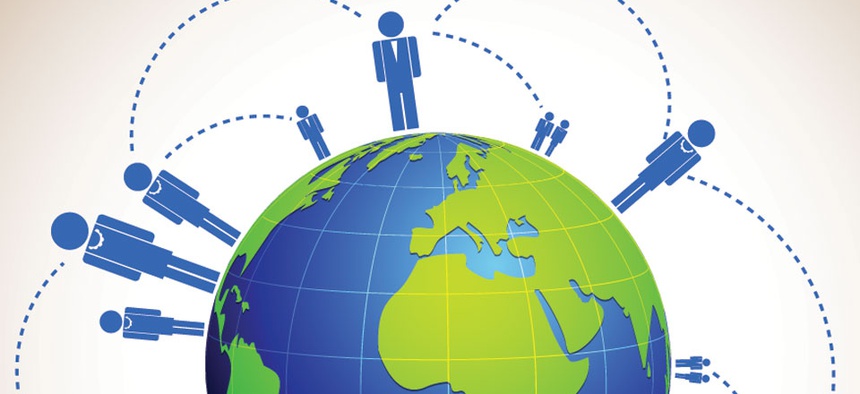 With people spending an increasing amount of time using social media and mobile devices, it's no surprise that agencies need to adjust the way they reach the people they need to serve.
But which communication channel -- social media or mobile -- will have the biggest impact on government customer service? Let's look at a few trends:
From my perspective, both channels are on the rise, and they are merging. Social media allows for more targeted messaging and predictive analytics, but mobile is better equipped to handle communications through multiple channels, such as text, chat and email. Social also allows for predictive analytics. Agencies can look to see who is responding and find the most effective channel for reaching particular groups.
The main benefit of agencies using social and mobile technologies is to reach citizens where they already are in real time. But federal officials face multiple hurdles to effectively tap these communication channels. A recent GovLoop survey found that many government respondents cited a lack of consistency as the biggest challenge to delivering promising customer service. Other significant challenges included inadequate budget and staffing, poorly-phrased messages, archaic technology and reporting systems.
Another challenge is that not every citizen has access to mobile phones or the Internet. During Hurricane Katrina, mass texts and emails didn't reach every citizen because not everyone had these devices. Now, some states are issuing mobile phones to citizens so that they are able to send and receive important information. The Department of Veterans Affairs also has been experimenting with giving severely wounded veterans tablets to improve scheduling and communication related to their care.
Despite some promising examples, major hurdles remain for agencies trying to capitalize on the promise of social media and mobile technology. Cybersecurity, for example, continues to be a significant issue, especially where sensitive data is concerned such as health information. Another major issue is that of message control. In the commercial world, service representatives are allowed more freedom to communicate with customers. Zappos, for example, encourages its representatives to interact with customers through their own Twitter accounts. The company trusts employees and empowers them to communicate with the public as they see fit. Government agencies are generally less comfortable allowing employees to do this kind of outreach because there is a desire, and sometimes a need, to control the information that is being released.
So how do agencies overcome these challenges? It all comes down to policy, and every agency will have to establish its own, based on the unique needs of its mission,  to provide constituents with the best service possible, using the channels they prefer.
Ron Woody is the senior solution architect at Xerox Federal Solutions
(Image via Vectomart/Shutterstock.com)