Fed CTO Todd Park Threatened With HealthCare.gov Subpoena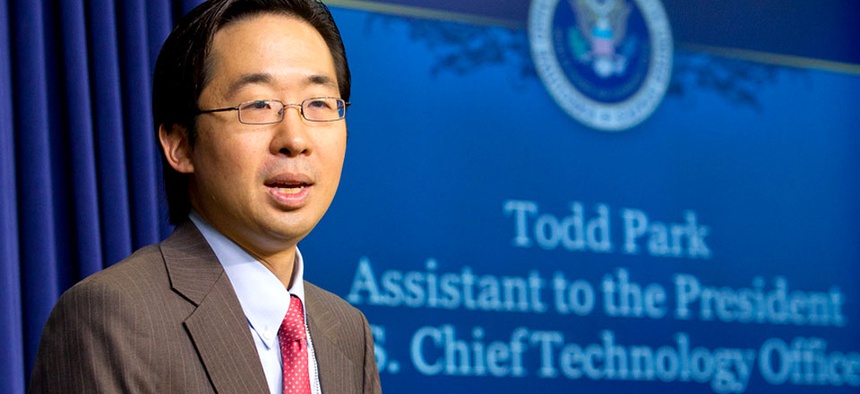 Rep. Darrell Issa, R-Calif., says he may subpoena Todd Park, the chief technology officer at the White House, if he does not agree to testify at a House Oversight Committee hearing next week, The Hill reports.
Key officials involved in the launch of HealthCare.gov will testify before the committee, which Issa chairs, next Wednesday, including Steve VanRoekel, chief information officer at the White House, and Henry Chao, deputy chief information officer at the Centers for Medicare and Medicaid Services.
The White House said Thursday that Park is busy fixing the website but would be open to meet with the committee informally at the end of November, and to testify in December, according to Reuters. 
"Because Mr. Park is currently occupied full time on the critically important work of improving the website for the millions of Americans seeking affordable health insurance options, his testimony needs to be scheduled at a time that is less disruptive to that work," Donna Pignatelli, assistant director for legislative affairs in the White House Office of Science and Technology Policy, said in a letter to Issa.
Issa refused to consider alternative dates, and called the officer's attendance at the hearing next week "imperative."
"If you continue to refuse to testify at the committee's Nov. 13, 2013, hearing, the committee will be forced to consider the use of compulsory process to require your attendance," he wrote to Park.
Issa asked for a final answer before 5 p.m. Friday.
It is not the first time the committee will have met with the officials; Issa's committee questioned Chao for nine hours last week, according to Bloomberg.
Issa and his panel have been aggressively investigating the problematic rollout of the Obamacare website. Earlier this week, Issa released 175 pages of CMS meeting notes on the launch, after subpoenaing HHS for information.