Pentagon Uses Online Tools to Enhance Collaboration and Cut Travel Costs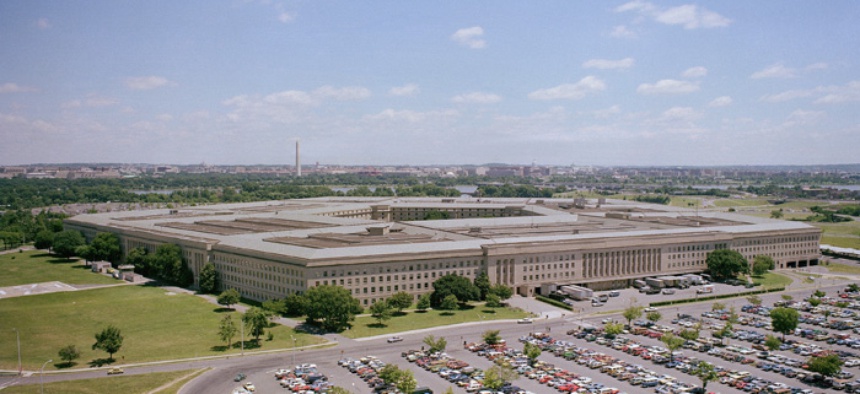 This is the third in a series of sustainability case studies developed by the Center for Climate and Energy Solutions.
As federal agencies dramatically scale back on conferences, training and employee travel to reduce costs, some leaders worry about the effect new austerity policies will have on collaboration and communication. At the Pentagon, where service members and employees perform critical missions in every time zone, Defense Connect Online, a Web-based communications platform, is demonstrating that collaboration can thrive in a world of slashed travel budgets.
Given the scope and scale of the department and its operations, improving communication and collaboration both internally and externally is a substantial challenge. At the heart of the challenge: connecting users throughout the world -- on land, at sea or in the air -- using a wide range of equipment that is accessible through varying degrees of bandwidth connections. Adding to the challenge is the fact that DoD's mission requires that it operate separate systems for classified and unclassified communications.
The Defense Information Systems Agency is addressing the challenge with a suite of Web-based tools that allow users to collaborate anytime from virtually anywhere, on classified and unclassified networks. Defense Connect Online (DCO) capabilities include a Web portal, Web conferencing, instant messaging, persistent chat rooms and offline recording.
While the department's primary objective in developing DCO was to enhance collaboration and engagement, the system also has proven to be a powerful tool for achieving other goals, including reductions in energy use and greenhouse gas emissions. Since its launch in 2007, Defense Connect Online has helped the department strengthen its continuity of operations, increase telework and reduce travel and training costs.
DCO's rapid adoption -- it has more than 700,000 registered users -- is attributable in part to its relative ease of use. Previous Defense communications and collaboration systems required downloading and installing software that might or might not have worked on specific machines. In contrast, DCO can run on nearly every computer, regardless of operating system and browser, with the user having to download or install additional software. Because it relies on widely-used Web-based technologies, such as Adobe Flash – it avoids many of the problems experienced by users of past systems.
That's not to say DISA didn't encounter enormous challenges in implementing Defense Connect Online. Bringing together multiple layers of network and IT administrators across the world using different hardware and software was just one. Coordinating continued support for the system is another. With seven hosting partners -- five within the agency and two private companies -- defining roles and responsibilities has proved critical. But as pressure grows to reduce travel costs and energy consumption, Defense officials project DCO will quadruple to 2.5 million users over the next four years.
Read the full case study here.