CDC wants real-time data on COVID, flu vaccine effectiveness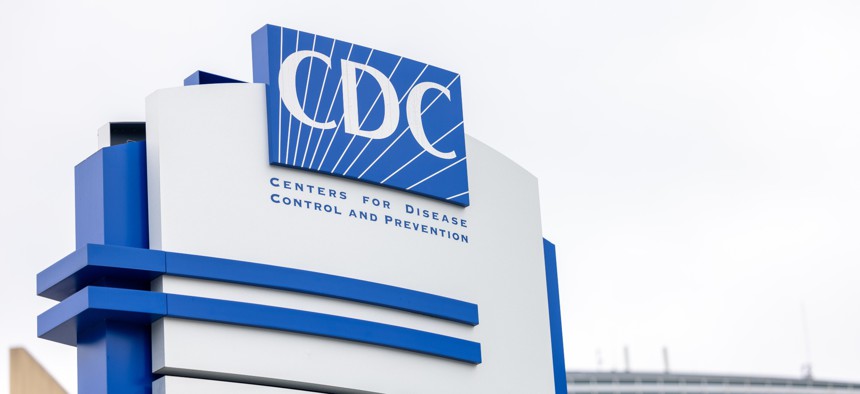 The Centers for Disease Control are looking for new ways to determine the effectiveness of vaccines against seasonal respiratory diseases like COVID-19, and think the answer could be found in leveraging electronic health record data. 
The agency issued its Fiscal Year 2023 Broad Agency Announcement on Wednesday, calling for vendors to provide white papers outlining solutions that address 37 research topics posed by the CDC.
"This effort will address knowledge gaps regarding the preventive benefit of currently available vaccines; aid in identification of populations who can benefit from enhanced vaccine strategies; and improve our ability to respond to seasonal respiratory virus epidemics and pandemic threats by utilizing near real-time, highly accurate electronic data from integrated health care systems," agency officials said in a post on SAM.gov Wednesday.
CDC officials are looking for ways to use real-time data to track how effective the virus strains used in vaccines are. Traditional campaigns rely on resource-intensive methods that produce small-sample data, such as patient interviews and abstract medical records data, but now the agency is looking to increase its sample data and reduce response times with more robust data sources.  
By tapping EHR data — and combining it with other sources like "medical records, laboratory, pharmacy, vaccination registry, claims data and vital statistics records" — officials aim to broaden the aperture on both vaccination status and effectiveness to be able to respond more quickly to public health crises. 
"Developing and validating automated and standardized methods to extract large amounts of data from electronic health records will improve the timeliness and efficiency of vaccine effectiveness estimates, and the ability to produce more precise estimates by product-type and within subgroups of interest," the SAM.gov post said. 
Interested vendors can take part in a process that begins with a technical dialogue with the CDC point of contact on the topic, followed by the submission of a four-page white paper outlining the scientific and technical aspects of a potential research project, a formal research proposal and contract award. Potential awards will be based on cost realism, reasonableness and fund availability. 
Priority will be given to proposals that can demonstrate integrated health care systems with previously validated data sources and automated data extraction methods, systems that use a high frequency of clinical testing for the respiratory viruses, systems with ready access to complete COVID-19 and influenza vaccination data and the ability to validate capture of vaccination records and, for certain objectives, the ability to enumerate a source population and to follow patients over time, as well as link maternal and child records.
White papers must be submitted electronically by 3 p.m. EST on Feb. 3 to be considered.