Trade groups welcome redefined contracting lead time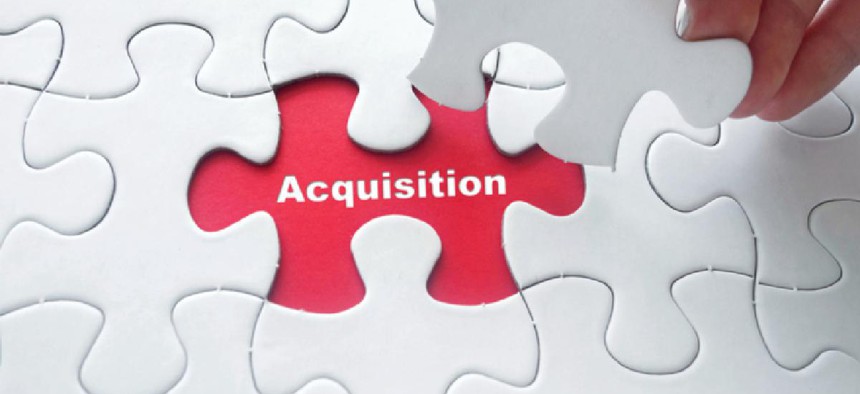 While industry groups agreed with the Office of Federal Procurement Policy plan for a new definition to measure and publicly report Procurement Administrative Lead Time (PALT), others said the change didn't adequately cover procurement timelines.
OFPP proposed a rule change  redefining PALT and a plan for measuring and publicly reporting governmentwide PALT data for contracts and orders above the simplified acquisition threshold.
The deadline for public comments on the proposal was Feb. 15.
The agency wants to adopt the definition from section 878 of the 2019 National Defense Authorization Act (NDAA). That language defines PALT as "the time between the date on which an initial solicitation for a contract or order is issued by a federal department or agency and the date of the award of the contract or order."
OFPP said establishing a common PALT definition, as well as a plan to measure and report it, can help the government pin down delays in the procurement process. Equipped with a common definition, it said, agencies can then use common data to make improvements.
Two industry groups agreed with OFPP's desire to use the NDAA language. In a joint Feb. 21 statement, the Professional Services Council and the Council of Defense and Space Industry Associations said they welcomed proposed definition.
They said OFPP would also allow opportunity to collect and track additional data points beyond the proposed start and stop dates. That extra data, they said, will help develop requirements.
Other commenters said the proposed OFPP language didn't consider pre-solicitation work, such as gathering together a complete requirements planning package that informs a solicitation before it is issued or when a contract is initially funded.
"Establishing PALT as 'the time between the date on which the initial solicitation for a contract or task order of the Department of Defense is issued and the date of the award of the contract or task order' is absurd," said commenter Michael Brown. "The proposed definition completely neglects (or intentionally ignores) all of the pre-solicitation lead time factors occurring in advance of the solicitation and that contribute to the time necessary for a contracting officer to turn a request for a contract into the solicitation for that contract requirement," he said.