Justice inks EIS award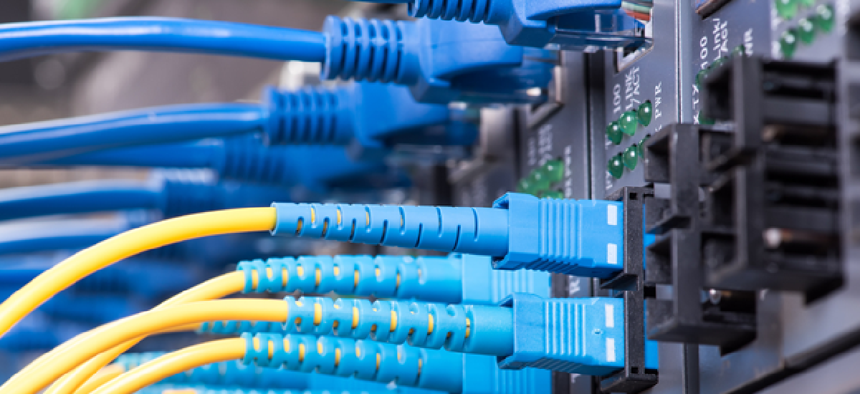 The Department of Justice awarded a 13-year telecommunications contract to AT&T under the General Services Administration's big next-generation telecommunications contract.
The Department of Justice's management and CIO offices signed a 13-year contract with AT&T under the federal government's $50 billion next-generation Enterprise Infrastructure Solutions (EIS) vehicle.
The contract is initially worth $1.4 million the first year, but it has a $527 million lifetime ceiling, until its conclusion in 2032, according to the June 6 filing in the Federal Procurement Data System.
AT&T is slated to complete the initial work on the contract by the end of September, it said.
Bob Woods, president of Topside Consulting Group and former commissioner of GSA's Federal Technology Service, said EIS contractors will have to work hard in the coming months to respond to a growing number of agency task orders, as well as fulfill the contracts they've won. Although task orders haven't been flooding in under EIS, several agencies are close to major contract awards, according to industry sources.
GSA granted the three largest EIS vendors, AT&T, CenturyLink and Verizon, official authority to respond to agency bids. The remaining six vendors are closing in on their authorities to operate.
Even though those remaining carriers haven't got their EIS ATOs, some are working on federal agency telecom contracts that will help them flex their muscles when they do get their authorities.
For instance, MetTel signed a contract with the Marine Corps Recruiting Command to provide broadband service to over 1,000 recruiting offices across the U.S. and internationally.
Diana Gowen, senior vice president at MetTel, one of nine prime contractors on EIS, told FCW that her company has also recently signed for similar services with the Navy Recruiting Command.
Both contracts were awarded through the General Services Administration's IT Schedule 70, she said, but they are comparable to what can be offered through EIS. The Army and Air Force's recruitment offices are likely to use EIS for similar services, according to Gowen.
MetTel plans to work to get those contracts as well. "We're ready to compete with the big guys," she said.