Struggling HUD pins hopes on portfolio management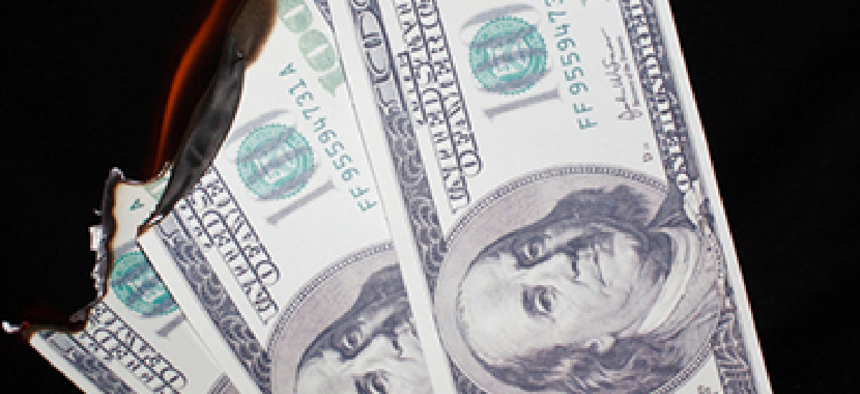 The Department of Housing and Urban Development wasted nearly a quarter of a billion dollars in a haphazard IT push, according to a senior agency official, and now wants to turn things around.
At a May 3 breakfast held by the Potomac Forum, Susan Shuback, deputy CIO in HUD's Office of Customer Relationship and Performance Management, said that beginning in 2010, Congress gave HUD an extra $240 million over two years.
"We blew through" the money, she said. "When we had that large influx of money, 10,000 flowers bloomed."
HUD components went wild, buying technology in a disorganized fashion and even setting up their own data centers, while the department's overarching goal of strategic IT modernization went unrealized.
"It was a nightmare," Shuback said. "We had to herd all those cats back into the fold."
In addition to dealing with the resulting "shadow IT" problem, HUD officials now must address the fact that 95 percent of their IT budget goes to the operations and maintenance of old systems, Shuback said.
Governmentwide, O&M accounts for 75 percent to 80 percent of agencies' spending.
Part of the solution has involved making hard choices, such as the CIO office's decision not to deploy an IT tool that had already been purchased.
Shuback said she has a lot of faith in HUD PLUS, which seeks to unite all the department's IT spending under one tool. HUD is developing the tool with Microsoft and Ernst and Young.
Crucially, HUD teams won't be able to create new project files within the system but will instead have to start every file as a new business need. The goal is to ensure that IT acquisitions are responses to actual needs instead of whim-driven buys, said Ernst and Young Managing Partner Jon Hughes.
"A tool is only as good as you're willing to make people use it," Shuback said. "Without the accountability, it falls apart pretty quickly."
She touted the tool's transparency, saying it should give all program managers a complete look at where HUD's IT dollars are spent. Transparency will be an especially important element of HUD's new portfolio management approach as the department works to regain the trust of Congress and its component agencies, she said.