Author Archive
Joseph Marks
Senior Correspondent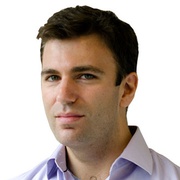 Joseph Marks covers cybersecurity for Nextgov. He previously covered cybersecurity for Politico, intellectual property for Bloomberg BNA and federal litigation for Law360. He covered government technology for Nextgov during an earlier stint at the publication and began his career at Midwestern newspapers covering everything under the sun. He holds a bachelor's degree in English from the University of Wisconsin in Madison and a master's in international affairs from Georgetown University.
Cybersecurity
The Justice Department wants to send a message to Congress and the public: We're deterring cyberattacks.
CIO Briefing
The pair are seeking a meeting with HHS Secretary Alex Azar.
CIO Briefing
Outgoing HHS CISO Chris Wlaschin has said his March 31 departure is for personal reasons, not a scandal over the department's cyber center.
Policy
The bill also requires supply chain reviews for cyber risk at some agencies.
Cybersecurity
The bill would offer cash rewards for vulnerabilities hackers discover in State Department websites.
Cybersecurity
The bottom line is future elections are in danger of Russian meddling and we haven't done enough to secure them.
Cybersecurity
The intelligence committee previewed far more recommendations, including better attribution.
CIO Briefing
Lawmakers have been working on an omnibus spending bill but it has yet to be introduced.
By

Joseph Marks and Heather Kuldell
Cybersecurity
Researchers should focus on when humans need to be in the loop and when machines can take charge.
Cybersecurity
The severity of the weaknesses isn't clear from the annual report summary.
Cybersecurity
The other options for deterring cyberattacks aren't much better, though.
Cybersecurity
For one, the department will be setting up a bug bounty program.
CIO Briefing
And one caucus is concerned about climate change data vanishing form federal websites.
By

Heather Kuldell, Joseph Marks and Jack Corrigan
Cybersecurity
Lt. Gen. Paul Nakasone has "no predisposed opinion" about the split, he told lawmakers.
Cybersecurity
Senators also aim to limit partisan amendments to the bill that would reauthorize DHS for the first time in 15 years.
Data
The government and the tech firm disagree over whether warrants under a 1986 law can reach emails stored overseas.
Data
The high court will have to decide whether a 1980s law allows warrants for emails U.S. companies store abroad.
CIO Briefing
And the controversial sex trafficking bill is scheduled for a House vote.
By

Heather Kuldell and Joseph Marks
Emerging Tech
A Homeland Security Department advisory group wants to help emergency responders control the social media conversation.
IT Modernization
The defense agency didn't sufficiently explain why it picked a cheaper but riskier bid.