Author Archive
Joseph Marks
Senior Correspondent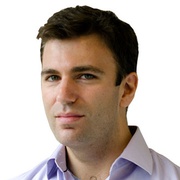 Joseph Marks covers cybersecurity for Nextgov. He previously covered cybersecurity for Politico, intellectual property for Bloomberg BNA and federal litigation for Law360. He covered government technology for Nextgov during an earlier stint at the publication and began his career at Midwestern newspapers covering everything under the sun. He holds a bachelor's degree in English from the University of Wisconsin in Madison and a master's in international affairs from Georgetown University.
Policy
The bill would also transfer most of DISA's network defense responsibilities to U.S. Cyber Command.
Cybersecurity
Federal IT contractors aren't using an email security tool that's now mandated for agencies.
Cybersecurity
The judge in the cases must now either rule on motions in the cases or order oral arguments.
Cybersecurity
The House bill closely tracks a standalone bill to restore and elevate the cyber coordinator's office.
CIO Briefing
And a new bill pushes for the naming and shaming of foreign hackers and government officials who attack the U.S.
Cybersecurity
The CHESS program would build on DARPA's autonomous cybersecurity contest and traditional hacking competitions.
Cybersecurity
A bill mandating a DHS bug bounty passed the Senate Tuesday, but the department says it would duplicate work it's already doing.
Cybersecurity
The tool, developed with Red Hat, is one of several the department is touting at the RSA Cybersecurity conference.
Cybersecurity
"Complacency is being replaced by consequences," Kirstjen Nielsen said.
Cybersecurity
The program is a response to a worsening cyber threat environment, Secretary Kirstjen Nielsen told reporters.
Cybersecurity
Rob Joyce's departure comes just a few days after Homeland Security Adviser Tom Bossert resigned.
Cybersecurity
Officials from DHS, DARPA and NIST are all on the docket.
CIO Briefing
They also push a wave of privacy bills post-Facebook's Hill visit.
By

Joseph Marks and Jack Corrigan
Cybersecurity
The ride-sharing company tried to conceal a 2016 data breach through its bug bounty program.
Cybersecurity
The Pentagon will update its cyber policies based on that strategy, an official says.
Cybersecurity
The department isn't effectively managing continuous monitoring, the auditor said.
Cybersecurity
Bossert was instrumental in developing the administrations cyber policy.
Cybersecurity
The agency had identified only about $46 million in phony refunds as of late February.
Cybersecurity
The sanctions aim to pressure Russian oligarchs to pressure Putin in turn, but it will be a long time before behavior changes.