Author Archive
Jack Corrigan
Fellow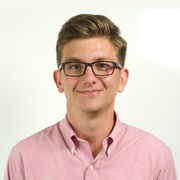 Cybersecurity
The department is developing ways to secure federal research facilities from cyberattacks on their internet-connected controls.
CIO Briefing
The Transportation Security Agency will still answer weird travel questions on Twitter though.
Emerging Tech
A National Institute of Standards and Technology contest wants the drone that can haul the most for the longest flight time.
Cybersecurity
The contract would add advanced search functions to its IMPACT database.
Emerging Tech
One of the biggest issues federal agencies run into with blockchain projects is making sure sensitive data doesn't fall into the wrong hands.
Policy
Lawmakers grilled Facebook, YouTube and Twitter over their efforts to block extremist content on their platforms.
Emerging Tech
Automated video monitoring could also help detect threats more efficiently than human operators.
Emerging Tech
While some types of information may make drivers safer, others are more geared toward selling ads.
Policy
But lawmakers could face an uphill battle reconciling the bill with its tech-friendly House counterpart.
CIO Briefing
A lot of IT purchases slipped by acquisition offices too, the Government Accountability Office found.
Policy
And they want half of the money to go to victims.
Emerging Tech
Industry leaders told the General Services Administration the Pentagon's e-commerce platform should balance efficiency with oversight.
Emerging Tech
Agencies should avoid moonshot goals, a report suggests.
Cybersecurity
Customs and Border Protection released updated rules for how officials can search phones, laptops and tablets in the age of encryption.
Data
Auditors said more than 60 percent of transactions had errors, but Homeland Security officials disagree.
Emerging Tech
Automating compliance checklists could save time and result in better data, the Postal Service inspector general found.
Emerging Tech
Proponents of net neutrality are pursuing several different paths to prevent internet service providers from tampering with website access.
CIO Briefing
It's not the first time a Customs and Border Protection system caused headaches for holiday travelers.
Policy
The bills aim to boost women, veterans and others under-represented in tech fields.
CIO Briefing
New tech is making it easier for telemarketers to make calls and hide from law enforcement.