Over a Third of Dot-Govs Fail Mobile Device Speed Tests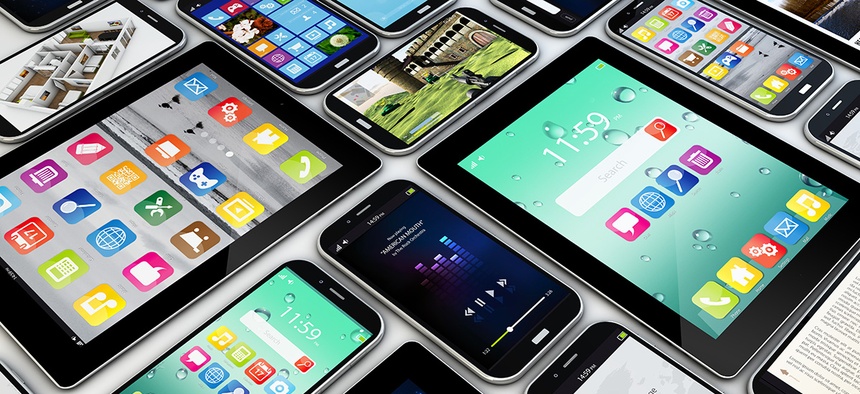 A recent study found 92 percent of sites fail at least one metric related to load time, security, mobile friendliness and accessibility.
Just about 36 percent of federal websites passed a speed test for loading on mobile devices, a new study shows.
That's just one metric by which many federal websites are lagging, according to tech-focused think tank, the Information Technology and Innovation Foundation. In a sampling of about 300 federal sites, 92 percent failed at least one standard for mobile friendliness, loading time, security or ease of use for those with disabilities.
ITIF urged President Donald Trump's White House to prioritize solving these problems, potentially by setting mandates for acceptable website load times or security protocols, among other recommendations.
» Get the best federal technology news and ideas delivered right to your inbox. Sign up here.
Using Google's PageSpeed Insights, which provides a numerical assessment of website load speed, ITIF found about 78 percent of federal sites sampled had an acceptable load time: above a PageSpeed score of about 54. Just over a third passed the same test for mobile devices. Failing to compress images, among other steps, might contribute to long load-times, according to ITIF. The General Services Administration's Gsa.gov and IdentityTheft.gov were among sites to fail speed tests on both mobile and desktop devices.
ITIF used Google's "Mobile-Friendly Test," which assesses sites on how easily accessible and navigable they are on smart devices, to scan federal sites; almost 60 percent of federal sites scored above a 90 on that scale. Sites were docked for buttons too close together, which made it difficult for users to select the right one, among other elements.
About 60 percent of federal websites had some features that made them easier to navigate for users with disabilities, such as high-contrast viewing options for the visually impaired or screen-reading technology that reads text out loud to blind users.
About 90 percent of federal websites had enabled a security protocol called Domain Name System Security; about 66 percent passed a test for HTTPS protocols, and 61 percent had enabled both DNSSEC and the HTTPS protocols, ITIF found.
The Obama administration had taken some steps to address problems with federal websites; for instance, a 2015 memorandum directed federal agencies to implement the HTTPS protocol on their sites, and the Office of Management and Budget has required the DNSSEC on federal sites since 2008.
In combined scores reflecting performance across metrics, IRS.gov and Trade.gov ranked the lowest among almost 300 sites; HealthData.gov and HealthFinder.gov achieved the highest scores.
ITIF's recommendations to the White House include that it should:
Set up website modernization "sprints" to fix security, mobile-friendliness, accessibility and speed challenges
Mandate that federal agencies must meet some guidelines for load times
Require agencies to collect and use website analytics
Create a capital fund agencies could use to upgrade their websites and other IT projects.
ITIF's analysis was conducted in November.