Census Delays Key Decisions About Using Tech in 2020 Count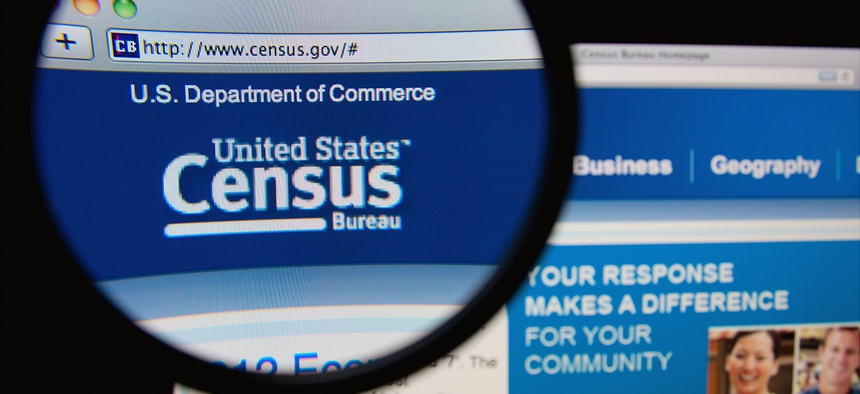 Less than two years out from critical end-to-end testing of the 2020 Census count, the window to incorporate new technology and IT systems is closing fast.
Both the projected $5.2 billion in cost savings and increased efficiency will depend almost exclusively on the agency successfully implementing such new tech-based techniques as mobile devices for field surveyors and an online response option, Carol Cha, director of information technology issues at the Government Accountability Office, is expected to testify at a House hearing today.
Last month, the agency released its 2020 Census Operational Plan, a detailed outline of how it will carry out its nationwide population count. Although the plan illustrates progress toward implementing new tech programs, it left out many key IT-related decisions (a misstep GAO predicted would happen in its 2014 report), Cha said.
"Specifically, the bureau has not yet made decisions about the projected demand that the IT infrastructure would need to meet or whether it will build or buy the needed systems," she said in prepared testimony for a hearing before the House Oversight and Government Reform Committee. 
Even more concerning is that Census doesn't plan to make many of these key decisions until, at the earliest, next year.
For example, Census doesn't expect to determine the anticipated demand on its IT systems until next summer. Census also doesn't plan to nail down a final strategy for using mobile devices in field work until the fall of 2017, which is after scheduled end-to-end testing, Cha said.
Almost half of Census' projected cost savings comes through re-engineering its processes for dealing with households who don't respond to initial surveys, said John H. Thompson, director of the Census Bureau, in his prepared testimony.
"We will now use mobile technology and smartphones to achieve significant efficiencies for the 2020 Census," he said. His testimony, however, offered few additional details.
The agency plans to try out both "device-as-a-service" and "bring-your-own-device" options for next year's in-field test, said Steven Cooper, chief information officer for the Commerce Department, in his prepared testimony.
"The results of the 2016 Census Test will inform subsequent decisions on which mobile devices are leveraged in support of the 2020 Census," he said.
The agency plans to award a device-as-a-service contract, which would include hardware, wireless service and accessories, he said. Census has also started developing apps to collect field data designed to run on a wide array of devices and operating systems for the BYOD option.
"Based on my observations, the Census Bureau is well positioned as compared with prior decades to take advantage of early planning, testing and operational designs," Cooper is expected to testify. 
And yet, the bureau has not yet hired a permanent CIO (Census posted an opening for a CIO last week on USAJobs after the former CIO decamped over the summer) and hasn't closed all 115 recommendations GAO first identified 2013, Cha said.
"Until it takes actions we have previously recommended to address these challenges, the bureau is at risk of cost overruns, schedule delays and performance shortfalls, which will likely diminish the potentially significant cost savings that it estimates will result from redesigning the census for 2020," Cha is expected to testify. 
(Image via Gil C/Shutterstock.com)