DHS App Aims to Help First Responders Find Missing People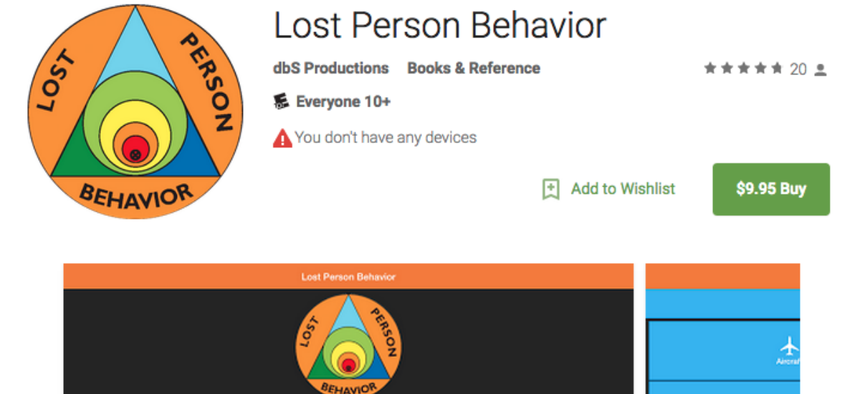 The Department of Homeland Security is trying to use smartphones to streamline the search for missing persons.
DHS is currently promoting a mobile app called "Lost Person Behavior," which includes advice for first responders about where to search for victims and how to approach them when they're located. The app was first released in the spring, according to a DHS blog post this week
The app gives users tactical advice based on specific characteristics of each case -- mental state of the missing person (dementia, autism, etc.), local terrain, climate and other factors such as "abduction" or "water activity." The app might recommend, for instance, that missing persons suffering from dementia are likely to cross roads, and that search teams should look in brush, briars and drainage. (Once dementia patients are located, the app advises, responders should approach from the front and make eye contact.  
Response teams can also use the app to mail out tactical briefing lists out to their colleagues.
The app uses data compiled from more than 150,000 other cases, including lost hikers and climbers, abducted children, and the victims of snow and water accidents, according to DHS.
The app was developed by dbs Productions as part of a Small Business Innovation Research federal grant.
The app is one of several ways the public safety community is attempting to update technology. A large-scale federally funded effort, called FirstNet, aims to build a high-speed broadband network for emergency responders.
Lost Person Behavior, which is recommended for search and rescue teams and citizens involved in search efforts, is available for $9.99 on the the Apple iTunes store, as well as on Google Play and Amazon.com.
At the time of writing, DHS did not respond to Nextgov's request for comment.