Who Has the Best App in Government?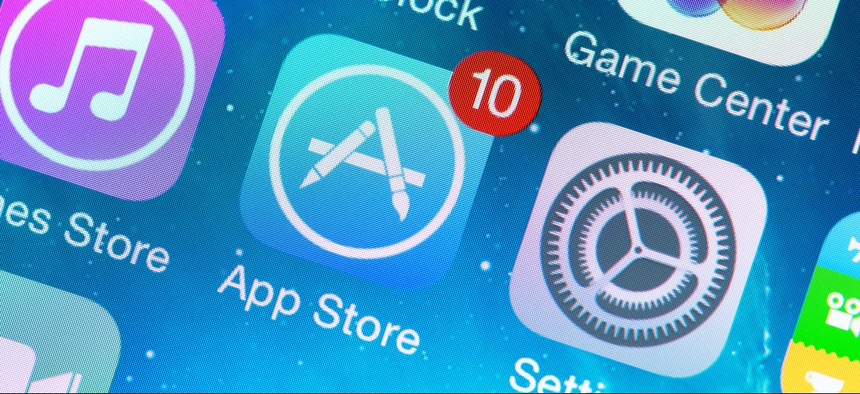 An FDA app used by food investigators to enter data while performing field inspections won "Best Business Investment."
The federal government might be an unlikely source for cutting-edge mobile apps. 
But on Wednesday, federal and industry groups gathered to showcase the apps they'd built, often as a means for connecting with a younger, tech-savvier constituency or for internal task management. 
At trade group ACT-IAC's second annual Mobility Application Fair, agencies such as the Federal Communications Commission and the Small Business Administration competed for titles including "Most Innovative App."
Judges deemed the Food and Drug Administration's "Field Investigator Tool with Mapping," or FIT-MAP, the "Best Business Investment." The app is designed to help employees collect and geo-tag field data to perform food inspections. An app from the Department of Homeland Security's Immigration and Customs Enforcement that lets officers collect biometric information and search DHS' biometric database won "Most Innovative." 
"Mobile is becoming ubiquitous," FCC Chief Information Officer David Bray said during a keynote speech. "And we need to start thinking today about how that impacts public service."
Other exhibited apps included the Environmental Protection Agency's "UV Index App," which lets users look up hourly, daily or four-day forecasts after inputting their ZIP codes. The Federal Emergency Management Agency app sends users disaster management tips and weather alerts. Users can also report local disasters and submit photographic evidence through the app, alerting responders. An app called "eBriefing," used by the Commerce Department, helps executive assistants put together virtual briefing books for department heads running from meeting to meeting. 
(Image via Bloomua/ Shutterstock.com)