Huddle's 'Collaborative' Cloud Offering Latest to Get FedRAMP Seal of Approval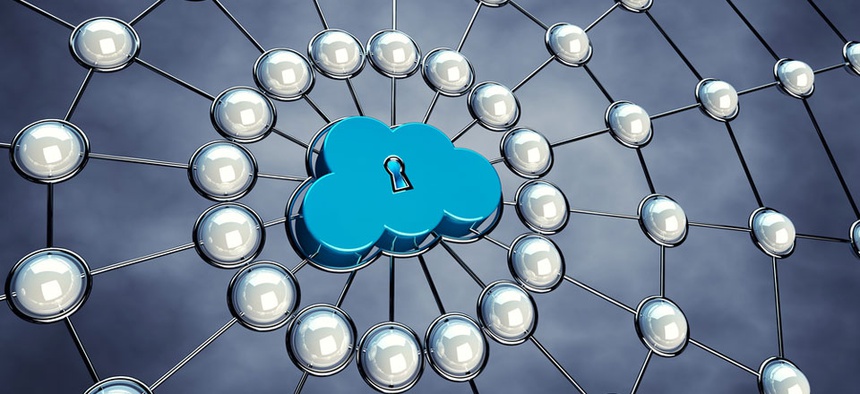 Huddle's secure cloud collaboration service is the latest offering to meet security standards set by the Federal Risk and Authorization Management Program -- the government's uniform baseline standards for cloud computing offerings.
The London-based company announced Thursday its compliance, following "an "extremely important" yearlong process to certify that its cloud-based solution is secure enough for federal use, company CEO Morten Brøgger told Nextgov.
Huddle received its authority to operate from the U.S. Agency for International Development. Huddle's other government customers include NASA, the Office of the Secretary of Defense and the National Institutes for Health.
"Security is of the utmost importance to government organizations and it's an honor that our cloud collaboration service has met FedRAMP's rigorous standards," Brøgger said.
Brøgger said Huddle's services will allow agencies to operate more collaboratively.
"As the first cloud collaboration company to receive FedRAMP accreditation, we're looking forward to helping agencies across U.S. federal government manage key programs, such as shared services and outsourcing projects, and significantly increase productivity and efficiency," he said.
Achieving FedRAMP compliance will open doors to business within other agencies, Brøgger said. FedRAMP is essentially the main barrier to entry in the growing federal cloud market, which the Obama administration estimates will reach $7.3 billion over the next fiscal year.
In addition, achieving FedRAMP significantly reduces security concerns that make up a large portion of the dialogue between agencies and industry.
"It just makes it easier to talk about what our product can do and how we can help our customers," Brøgger said. "Instead of only talking about how we'll handle security, we can talk about how we can drive productivity and efficiency."
Huddle joints a list of other companies, such as Amazon Web Services, CGI Federal, Autonomic Resources, IBM, Microsoft, Lockheed Martin, Oracle and others that have had solutions go through FedRAMP.
(Image via nobeastsofierce/ Shutterstock.com)