Big Data's Coming Role in Cybersecurity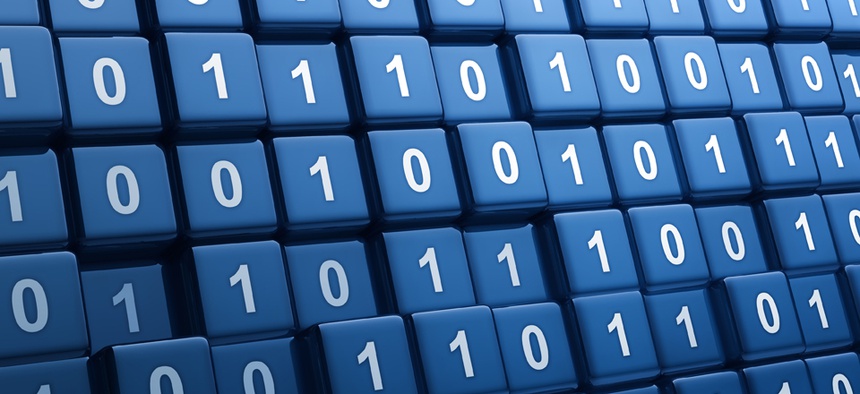 Every day, people, machines and the world's growing multitude of sensors create more than 2.5 exabytes of data – that's a 2.5 followed by 18 zeros – a bonanza of bits and bytes that is in many ways a double-edged sword.
On one hand, private sector companies and the government are able to collect more data than ever for analysis – ideally, that's a great thing. Never in human history has humanity had access to the kinds of data it does now.
Yet big data sets are also attractive to hackers and malicious actors who see more data as more money or intelligence to steal.
The two disciplines – cybersecurity and big data – are beginning to meld so that it's difficult to talk about one without the other. Agencies across government are learning to better detect and analyze cyber threats, and one of the ways they are doing so involves big data. For example, agencies might sift through huge piles of data as they monitor traffic in and out of a network in real time to detect potentially adversarial anomalies. It takes a lot of technological horsepower to analyze that information, but the insight it provides could be the difference between a massive leak or media frenzy and business as usual.
How else are cybersecurity and big data are linked today, and what might those roles look like in the future? On Tuesday, June 3, Nextgov will host a trio of speakers to discuss these issues at the Ronald Reagan Building in Washington, D.C. The panel is comprised of:
Roberta Stempfley, Deputy Assistance Secretary for Cybersecurity Strategy and Emergency Communications, Office of Cybersecurity and Communications, Department of Homeland Security
Diana Burley, Professor, George Washington University's Graduate School of Education and Human Development
Roger Hockenberry, CEO, Cognitio and Former CTO, Central Intelligence Agency
Expect an interactive conversation surrounding big data and cybersecurity that touches on real-time threat detection, what agencies are (or should be) doing with data breach information and how the government can make use of existing technologies to prepare for future cyber adversaries.
Register for the event here.
(Image via HerrBullermann/Shutterstock.com)