Homeland Security Exploring Body Cameras for Border Patrol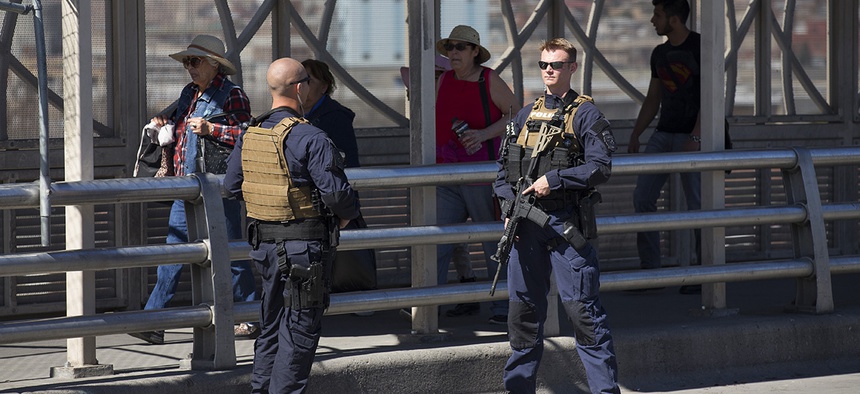 U.S. Customs and Border Protection is soliciting feedback from technology companies on the use of body cameras for border patrol officers -- another step toward expanding the agency's use of camera technology to shore up American border security.
The request for information -- for both body-worn cameras and vehicle-mounted camera systems -- follows an interagency review of camera technology ordered in November by Commissioner R. Gil Kerlikowske.
The agency is preparing to introduce new types of camera technology to its border enforcement operations like checkpoints, vessel boarding, points of entry and even border vehicles.
"This solicitation for information on available technology is an important step in CBP's efforts to determine how expanded camera usage can benefit our agency," Kerlikowske said in a statement. "CBP is committed to this effort and expanded transparency through a number of efforts, including an increased camera infrastructure."
According to RFI documents, CBP currently uses some 7,500 fixed surveillance cameras deployed at U.S. points of entry on the Mexican and Canadian borders, and more than 1,200 surveillance cameras between points of entry.
CBP is particularly interested in body-worn cameras and vehicle-mounted cameras that border agents could manually activate "with a touch to a single button." Other desirable attributes include high security, capabilities for secure wireless video transfer and resistance to dislodging, the documents state.
In government contracting, RFIs typically precede requests for proposals, suggesting CBP is honing in its strategy before it will bid out a contract for body camera services. The Obama administration's proposed 2017 budget allocated $5 million to CBP to develop operational requirements for camera technology, conduct evaluations and develop camera policies.
CBP's push toward camera technology mirrors efforts among state and local governments, which have moved toward increased use of the technology in the wake of several high-profile incidents of law enforcement-related violence.