OPM Pilots 'Resume Mining' for USAJobs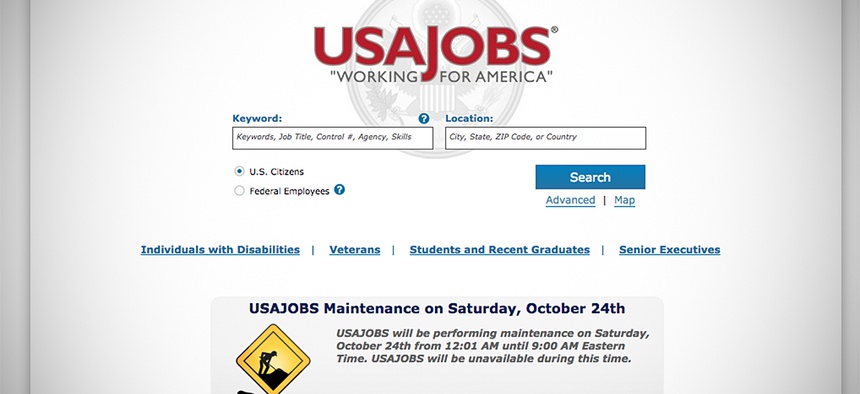 The Office of Personnel Management is piloting changes to the USAJobs website that makes users' resumes searchable by hiring managers.
Called "resume mining," the tool allows hiring managers at agencies participating in the pilot to search for keywords in resumes users have agreed to make searchable. Managers can then reach out to federal job applicants and invite them to apply for certain positions.
The new capability is being piloted "across several agencies," Kimberly Holden, OPM's deputy director for recruitment and hiring, said last week in a Government Executive panel discussion.
About 3 million resumes are searchable.
The resume mining pilot is the latest in a series of iterative improvements to USAJobs launched by OPM's Innovation Lab in an effort to make the site more user friendly and efficient.
The USAJobs site served 187 million people conducting 1 billion job searches in 2014.
Previous efforts to improve the site faced major technical glitches and did little to improve usability.
The latest effort to improve USAJobs started off with feedback from thousands of stakeholders and focus groups, Holden said.
"We don't want people to go and put a resume in and have it fall into a black hole," Holden said. "We want [users] to pull something up that is more user friendly."
Among those user-friendly improvements, Holden said USAJobs recently incorporated a mapping tool that gives job seekers the ability to see where jobs they are interested are located across the world.
Holden noted that hiring managers also benefit because they're able to "target their recruitment" by ZIP code.
The end goal, Holden said, is for USAJobs to transition from a static jobs site and maybe something more akin to LinkedIn.
"Over the next 12 to 18 months, you will see some additional enhancements to move away from the job board and basically create a career discovery tool, and that's exactly what USAJobs will turn into," she said.