NOAA Awards 2 Contracts Under Commercial Weather Data Pilot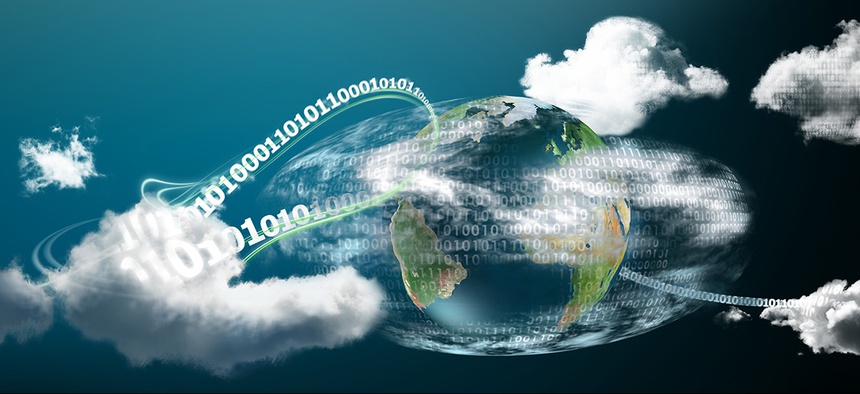 A pair of commercial satellite companies will have a shot to prove their satellites can contribute useful weather data to weather models operated by the National Oceanic and Atmospheric Administration.
This week NOAA, under its $3 million Commercial Weather Data pilot, awarded contracts to Pasadena, California-based GeoOptics and San Francisco-based Spire Global for $695,000 and $370,000, respectively.
Under the deals, both companies will essentially act as private sector guinea pigs, using their satellites to collect and distribute radio occultation data to NOAA. The weather agency already collects this data from its own satellites—distortions in GPS signals traversing through the atmosphere can reveal highly accurate models of temperature and humidity levels—but if commercial satellites provide accurate data more cheaply, it bodes well for future commercial satellite efforts.
» Get the best federal technology news and ideas delivered right to your inbox. Sign up here.
"This approach is a win-win solution," NOAA said in a statement released on its website. "Both NOAA and the commercial firms will gain a trial run of the NOAA evaluation process, a necessary first step to considering sustained operational use of new commercial weather data.
Congress may also view the decision as a win. NOAA plans to spend some $20 billion on two next-generation weather satellites—the first launching next month—but Congress has increasingly pushed NOAA to consider commercial options.
Over time, NOAA has increasingly warmed to the idea. Speaking late last year, Stephen Volz, assistant administrator for NOAA's National Environmental Satellite, Data and Information Services, hinted how important commercial satellite vendors might be.
"As the commercial sector becomes more capable and is able to deliver a more quality data product, I think there is certainly a possibility for strong engagement that can fit within our business model and can support a commercial sector better," Volz said.