NOAA Pushes Forward with Commercial Weather Data Pilot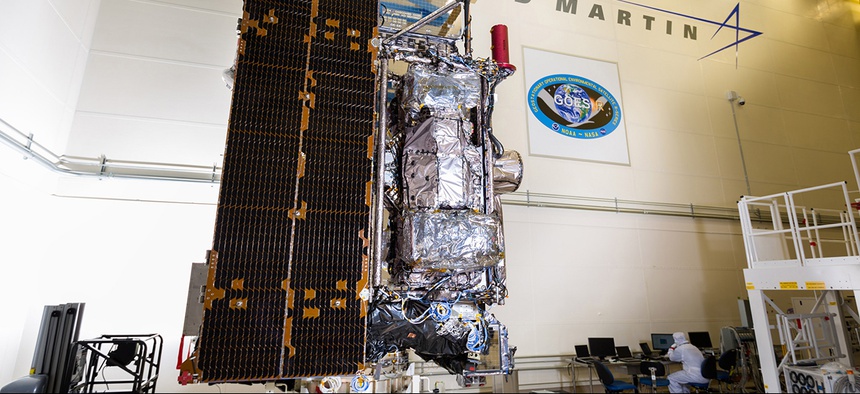 After receiving $3 million in funding from Congress, the National Oceanic and Atmospheric Administration – the producer of U.S. weather and environmental data – will this summer kick off its first commercial weather data pilot.
Pushed in recent years by Congress, NOAA announced last week it intends to deliver a solicitation within the next few months for commercially collected GPS radio occultation data that would then be fed into its weather models.
NOAA already collects this data from its own satellites -- distortions in GPS signals traversing through the atmosphere can reveal highly accurate models of temperature and humidity levels -- but the weather agency has never before collected it from commercial satellites.
The pilot will act as a test for future commercial satellite efforts.
"We anticipate releasing a request for proposal before the next fiscal year," said Stephen Volz, assistant administrator for NOAA's satellite and information services, in an interview with Nextgov. "Our goal is to have the data in hand by next fiscal year."
The fiscal year begins in October, and several companies, including PlanetiQ, GeoOptics and Spire, which already has an operational satellite with GPS radio occultation capabilities, have expressed interest. NOAA will seek an additional $5 million in appropriated funding next year should the pilot lead to successful outcomes.
Meanwhile, NOAA has been busy devising engagement policy with commercial satellite providers. On April 8, the agency sought comment from industry for how it should better engage commercial satellite providers. Within the year, NOAA will launch the first two satellites from two major next-generation constellations, the Geostationary Operational Environmental Satellite and Joint Polar Satellite System, collectively worth some $20 billion.
But legislators sensing cost-cutting opportunities, led by Rep. Jim Bridenstine, R-Okla., have pushed NOAA to consider commercial opportunities to collaboration where available. The congressional impact has been clear, with Volz telling Nextgov that NOAA's future weather forecasts will rely on "a mixture of government and commercial satellites."