Underwritten by


The implementation of FITARA has brought about a major shake-up in the responsibilities of agency CIOs across the board. On June 29, Nextgov explored the ever-changing role of the CIO, reviewed how agencies are implementing FITARA through Congressional scorecards and other means, and discussed FITARA's ramifications moving forward.
To see what you missed from the live event, watch the recorded version of the conversation below.

7:30 – 8:00 AM

Registration & Networking Breakfast

8:00 – 8:05 AM

Opening Remarks

8:05 – 8:35 AM

Keynote: Tony Scott, U.S. Chief Information Officer

8:35 – 9:15AM

Insights and Lessons Learned: Where We're at with FITARA
Eighteen months after FITARA became law, CIOs and top tech officials share progress made, lessons learned and impacts experienced.



Speakers:


Dave Powner,
Director of Information Technology Management Issues, Government Accountability Office
Minh-Hai Tran-Lam,
Acting Deputy Chief Information Officer, Business Management & Planning, Department of State
Madison Smith,
Senior Legislative Assistant, Office of Congressman Will Hurd (TX-23)
Frank Konkel (Moderator)


Senior Editor, Technology and Events, Government Executive Media Group

9:15 – 9:30 AM

Steve Harris
Vice President and General Manager, Dell Federal Systems

9:30 – 10:10 AM

A Changing Landscape for CIOs
Former and current CIOs discuss the changing roles IT mission owners face today. The shift represents both an opportunity for CIOs as well as additional challenges and responsibilities.

Speakers:
Jonathan Alboum,
Chief Information Officer, Department of Agriculture
Bob Rovinsky,
Senior Advisor in the Office of IT Policy & Planning, Department of Commerce
Richard Spires,
Chief Executive Officer, Learning Tree International
Camille Tuutti (Moderator)
Executive Editor, Nextgov

10:10 – 10:15 AM

Closing Remarks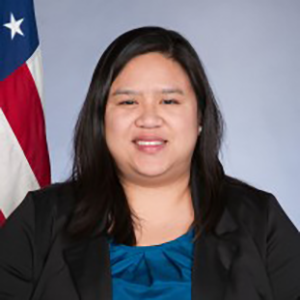 Minh-Hai Tran-Lam
Acting Deputy Chief Information Officer for Business Management & Planning and Director of the Strategic Planning Office, Department of State

If you are unable to see the registration box below, please click here.
 
If you experience any difficulty registering for this event, please see the help document attached here.

If you are still unable to register, please contact support@brighttalk.com and Cc: swrenn@govexec.com.