Author Archive
Joseph Marks
Senior Correspondent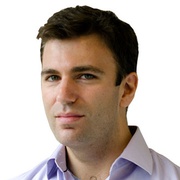 Joseph Marks covers cybersecurity for Nextgov. He previously covered cybersecurity for Politico, intellectual property for Bloomberg BNA and federal litigation for Law360. He covered government technology for Nextgov during an earlier stint at the publication and began his career at Midwestern newspapers covering everything under the sun. He holds a bachelor's degree in English from the University of Wisconsin in Madison and a master's in international affairs from Georgetown University.
CIO Briefing
Roughly one-quarter of agency CIOs and one-third of CISOs are serving on an acting basis one year into the Trump administration.
Cybersecurity
Stricter guidelines on what counts as a disruption or dismantlement led to a 10X reduction.
Policy
In the shutdown's shadow, Congress also renewed controversial internet spying powers.
By

Heather Kuldell and Joseph Marks
Policy
The procedural move is unlikely to prevail, a former cybercrime prosecutor says.
Policy
The vote is a rare rift on cyber policy with the Trump administration.
Cybersecurity
The Homeland Security Department, which ordered the security upgrade, is only 15 percent compliant.
CIO Briefing
A pair of lawmakers also proposed a pay raise for federal employees.
By

Joseph Marks and Heather Kuldell
Cybersecurity
Sen. Ben Sasse wants Attorney General Jeff Sessions to testify on the issue.
Cybersecurity
The agency will accept public comments about the regulations later this year.
Cybersecurity
Some states remain wary of asking for federal election security help, but the ice is thawing, a Homeland Security official said.
Cybersecurity
The bureau missed its own goals for disruptions and dismantlements the past two years.
Cybersecurity
The bill would put the power of law behind the Trump administration's vulnerability transparency pledge.
Emerging Tech
The government should create incentives for good security in the internet of things.
Policy
Former officials say the ban could trade a marginal security improvement for a much tougher working environment.
Cybersecurity
The breach also affected non-DHS employees who communicated with the department's inspector general.
Cybersecurity
A Commerce Department center is seeking partners to make internet-connected devices more secure.
Cybersecurity
Some of the most important cybersecurity work is happening in nondescript offices across the nation.
Cybersecurity
The Kaspersky ban, WannaCry and big changes at State Department topped the news cycle.
Cybersecurity
The attribution announcement made three big arguments and North Korea's culpability was only one of them.
Cybersecurity
The Russian anti-virus company wasn't given a meaningful opportunity to defend itself, the CEO says in legal suit.