Author Archive
Joseph Marks
Senior Correspondent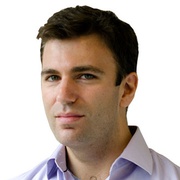 Joseph Marks covers cybersecurity for Nextgov. He previously covered cybersecurity for Politico, intellectual property for Bloomberg BNA and federal litigation for Law360. He covered government technology for Nextgov during an earlier stint at the publication and began his career at Midwestern newspapers covering everything under the sun. He holds a bachelor's degree in English from the University of Wisconsin in Madison and a master's in international affairs from Georgetown University.
CIO Briefing
And the controversial sex trafficking bill is scheduled for a House vote.
By

Heather Kuldell and Joseph Marks
Emerging Tech
A Homeland Security Department advisory group wants to help emergency responders control the social media conversation.
IT Modernization
The defense agency didn't sufficiently explain why it picked a cheaper but riskier bid.
Cybersecurity
Fifty-four percent of federal websites met the deadline for HTTPS encryption and other security upgrades.
Cybersecurity
The task force will examine cyber efforts to undermine elections and critical infrastructure.
CIO Briefing
Congressional Democrats are pushing for a hearing to discuss election security improvements while demanding further action in the wake of indictments leveled by Special Counsel Robert Mueller.
By

Heather Kuldell and Joseph Marks
Cybersecurity
Companies aren't properly incentivized to protect their networks and we're all paying the price, the Council of Economic Advisers concludes.
Cybersecurity
A commission on the draft is studying cutting age and gender exclusions for people with cyber skills.
Cybersecurity
Any change to encryption policy will require a tradeoff between individual security and national security, a report from the National Academies concludes.
Cybersecurity
Contractors may be a cybersecurity liability, according to the study.
Cybersecurity
The department wants to integrate cyber vetting into existing supply chain checks.
Cybersecurity
The Russian antivirus company previously sued to reverse a ban imposed by the Homeland Security Department.
Cybersecurity
The Homeland Security Department banned the Russian antivirus company Kaspersky from government networks last year. Huawei and ZTE may be next.
Cybersecurity
Many agencies that have added the protection to their email domains haven't configured it properly.
Cybersecurity
The budget also moves DHS cyber research out of the science and tech division.
CIO Briefing
Lawmakers also weigh in on bug bounties and advance customer experience and open data bills.
By

Joseph Marks and Heather Kuldell
Cybersecurity
Christopher Krebs has been acting chief of the cyber and infrastructure protection division since August.
Policy
The panel, which is tied to reauthorizing the department, would pare back overlapping committee jurisdictions.
Cybersecurity
The department opposed a Kaspersky motion to overturn the governmentwide ban on its anti-virus.
Cybersecurity
Secretary of State Rex Tillerson earlier shuttered a cyber coordinator's office with similar duties.