Author Archive
Joseph Marks
Senior Correspondent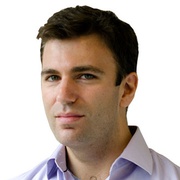 Joseph Marks covers cybersecurity for Nextgov. He previously covered cybersecurity for Politico, intellectual property for Bloomberg BNA and federal litigation for Law360. He covered government technology for Nextgov during an earlier stint at the publication and began his career at Midwestern newspapers covering everything under the sun. He holds a bachelor's degree in English from the University of Wisconsin in Madison and a master's in international affairs from Georgetown University.
Cybersecurity
The Russian anti-virus company wasn't given a meaningful opportunity to defend itself, the CEO says in legal suit.
CIO Briefing
Besides budget deals, lawmakers want to get ahead on internet of things devices and keep tabs on artificial intelligence development.
By

Joseph Marks and Heather Kuldell
Cybersecurity
State and federal officials met with election industry leaders to launch the council.
Cybersecurity
The IT modernization report also urges moving cybersecurity closer to federal employees.
CIO Briefing
The Government Accountability Office also found there's not a plan to reverse it.
Cybersecurity
And the Homeland Security Department's January deadline for implementation is approaching.
Cybersecurity
The subcontractor that hired the coders signed a non-prosecution deal to end a criminal investigation.
Cybersecurity
The bill would rename the division the Cybersecurity and Infrastructure Protection Agency.
Policy
Lawmakers get rebuffed trying to delay the coming net neutrality vote and start asking questions about kids using Facebook's messaging app.
Cybersecurity
During the past four years, Los Angeles has centralized its cyber operations using models developed by the federal government and industry sectors.
Cybersecurity
Kirstjen Nielsen has a more extensive cybersecurity background than any previous Homeland Security leader.
Policy
Lawmakers also introduced a bill to curb revenge porn.
By

Joseph Marks and Heather Kuldell
Policy
Mobile devices will still be banned from facilities where highly classified information is shared.
Cybersecurity
The Pentagon failed to describe how it's training to support civil authorities when a major cyber strike comes, the watchdog agency said.
Cybersecurity
Lawmakers also are considering giving Homeland Security more authority to test anti-drone tech.
Cybersecurity
There was one script for states that were probed by Russian hackers and another for those that weren't, an official said.
Cybersecurity
Continuity on most cyber policies masks a growing erosion of global cyber norms.
Cybersecurity
The dashboard will help government cyber officials work faster when a new bug is discovered.
Cybersecurity
Agencies have all scanned their systems for the Russian anti-virus and drafted plans to replace it.
Cybersecurity
The long-delay before agencies were ordered to remove Kaspersky reflects a dangerous inefficiency in government, Sen. James Lankford says.