Author Archive
Jack Corrigan
Fellow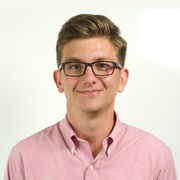 Policy
After the vote, the power to police internet service providers shifts back the Federal Trade Commission.
IT Modernization
The department's aiming for as seamless a solution for medical records as technologically possible, VA Secretary David Shulkin said.
Policy
Lawmakers revised the controversial bill to criminalize online prostitution and added some other protections for tech companies.
Data
More than 300 coders and health advocates showed up for the agency's first code-a-thon.
IT Modernization
The department gave the bulk of the billion to 15 contractors—one of which is getting a sole-source $10 billion contract to try again.
IT Modernization
Congress expressed its support for VA's electronic health records contract with Cerner, but promised to keep a close watch on its implementation.
Data
An audit found the agency falls short of federal privacy requirements
CIO Briefing
The government's most innovative agency increased employee satisfaction for the sixth year in a row.
Policy
AT&T, the company that filed the protest, reached a deal to work as a subcontractor on Census operations.
Policy
Despite increasing concerns over the integrity of the public comment process, the agency will vote as scheduled.
CIO Briefing
There's only one under-30 IT specialist working in agencies for every four who are over 60 years old.
Emerging Tech
After the summer's hurricanes, agencies are looking at how everyday people can help in disaster relief efforts.
Policy
The Federal Trade Commission has a long-established role in preserving online competition, Acting Chairwoman Maureen Ohlhausen said.
IT Modernization
The agency doesn't have a backup system in place if another outage happens, the watchdog said.
CIO Briefing
Continuous evaluation could remain a pipe dream as cash-strapped agencies get no guidance from the top.
Policy
Chairman Ajit Pai unveiled the commission's plan to roll back net neutrality regulations put in place during the Obama administration.
CIO Briefing
The Government Accountability Office reported in 2012 that each of the 52 entrepreneur support programs at Commerce, SBA and other agencies overlapped with at least one other program.
Emerging Tech
Two companies are teaming up in an effort to help agencies and their employees about AI.
CIO Briefing
Many of the top tech positions in government remain unfilled.
By

Heather Kuldell, Jack Corrigan and Mohana Ravindranath