Author Archive
Caitlin Fairchild
Web Producer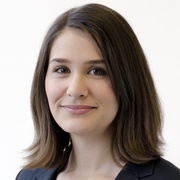 Caitlin Fairchild joined Government Executive in summer 2011 as an editorial fellow, after graduating from the College of William & Mary, where she spent four years writing for the student newspaper, The Flat Hat. In March 2012, she was hired full time as a web producer. She has completed internships at Washingtonian Magazine and at the public affairs office of Nellis Air Force Base in Las Vegas.
Emerging Tech
Making your web-browsing experience a little less annoying, one step at a time.
Data
It's time for spring cleaning.
Data
Communicating with satellites is trickier than you might think.
Data
It's in the billions.
Cybersecurity
These complex vulnerabilities can't be patched overnight.
Data
The American Civil Liberties Union wants to know the agency's intentions behind searching domestic travelers' devices
Data
Biometrics is becoming more common in U.S. airports.
Policy
It's a bird! It's a plane! It's a small drone that poses a threat!
Data
The social media site has been gaining detailed knowledge of your face.
Cybersecurity
These hackers are killing two birds with one stone.
Emerging Tech
The friendly skies could get friendlier—at least for your devices.
Cybersecurity
There are a lot more factors involved in this security solution.
Data
The company hasn't complied with all of them, though.
Data
The massive company is reaching out for help to do it.