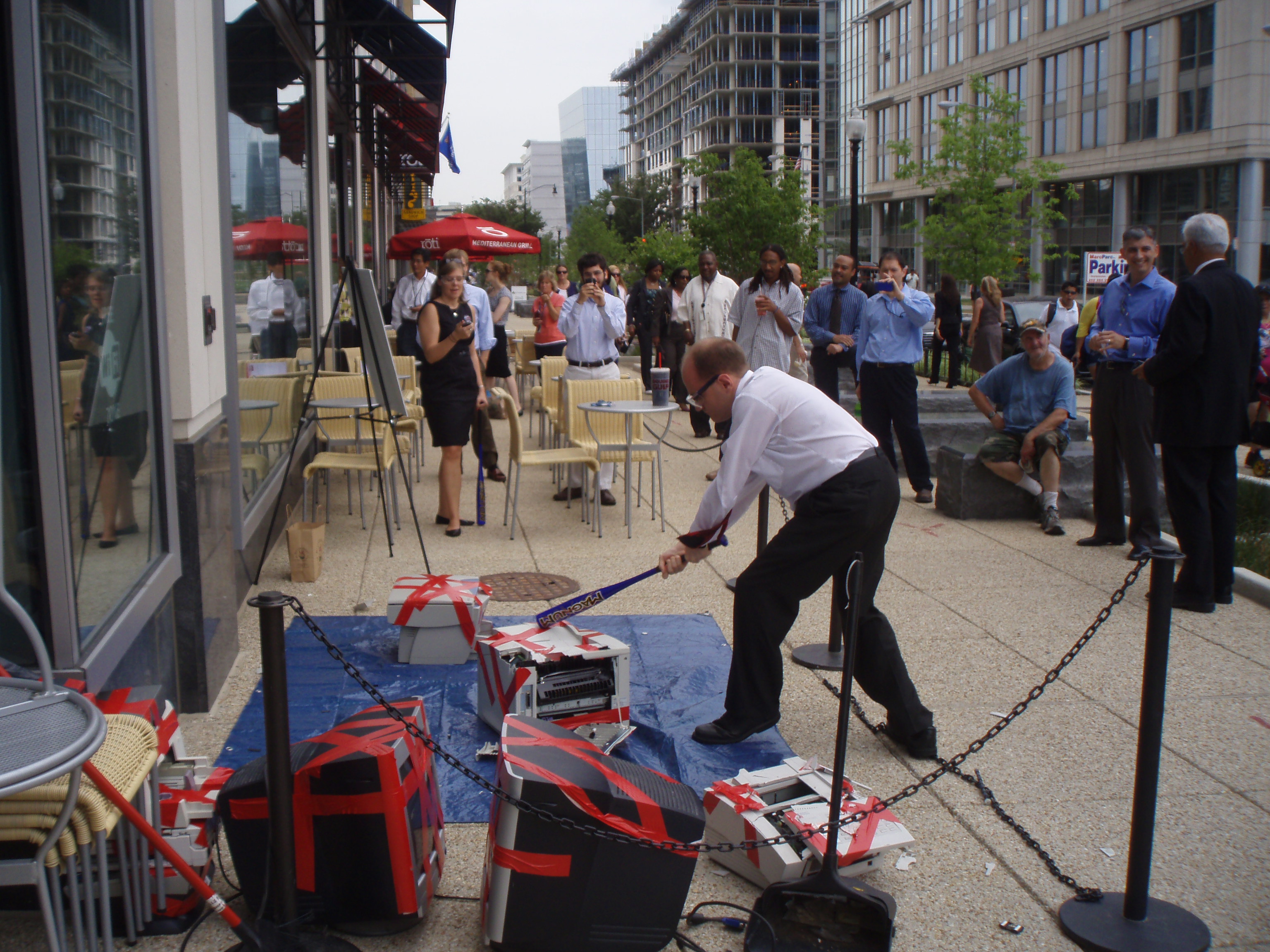 Federal bureaucrats and plain-old passersby got out a little rage Thursday, bashing away at old desktop computers and printers with baseball bats.
The event -- a self-conscious reference to the cult classic Office Space -- was hosted by MeriTalk, a government IT industry group, and was meant to symbolize "breaking the mentality that is holding us back."
Sure, parroting the most fan-imitated film of 1999 may not scream innovation. And the event probably had a pretty ugly carbon footprint. But who can resist a good printer smashing?
Joseph Marks covers government technology issues, social media, Gov 2.0 and global Internet freedom for Nextgov. He previously reported on federal litigation and legal policy for Law360 and on local, state and regional issues for two Midwestern newspapers. He also interned for Congressional Quarterly's Homeland Security section and the Associated Press's Jerusalem Bureau. He holds a bachelor's degree in English from the University of Wisconsin and a master's in international affairs from Georgetown.