As Term Winds Down, Obama Signs FOIA Reform Bill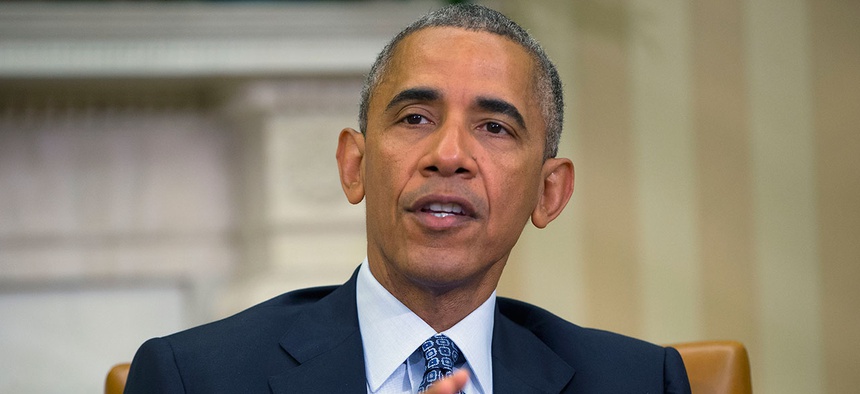 A new bill signed Thursday aims to update the process by which the government shares records with the public.
With just months left in his tenure, President Barack Obama signed the law that would require an agency to release records requested under the Freedom of Information Act, unless it "reasonably foresees" the release could cause harm, potentially to personal privacy or national security.
The FOIA Improvement Act would encourage all agencies to build out and use one central FOIA request portal -- a single site citizens could use to make requests to any federal agency, to be launched in 2017.
The law would also require agencies to disclose their records and documents to the public in an electronic format, and to make available to the broader public any records requested three or more times. Requesters would have a minimum of 90 days to file appeals.
» Get the best federal technology news and ideas delivered right to your inbox. Sign up here.
The FOIA Improvement Act would also establish a "Chief FOIA Officers Council," which would discuss improvements to the response process, and which is scheduled to have its first meeting July 22.
The law aims to promote a "release to one is a release to all" approach to FOIA requests, according to a White House press release. For instance, the Justice Department experimented in 2015 with requiring agencies to post FOIA responses online, ensuring that those records are available to the general public, and not just the requester.
During the Obama presidency, the federal government has processed more than 4.6 million FOIA requests, according to the White House.