Report: Don't Neglect Legacy IT While Waiting for the Cloud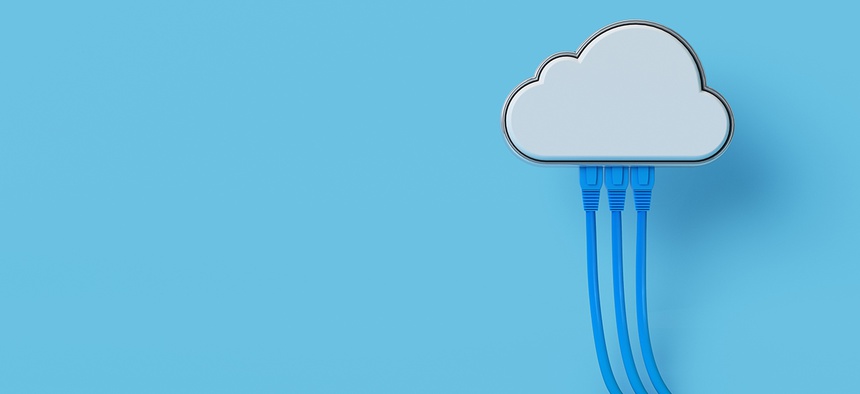 With agencies slow to take up the government's push to the cloud, their aging legacy IT needs serious upgrades to patch security gaps.
Agencies should update and repair existing IT systems to keep up everyday operations, even if they'll ultimately get replaced by cloud technology, according to a recent report from the Government Business Council on behalf of Jeskell Systems. GBC and Nextgov are both part of Government Executive Media Group.
"Even systems destined for the cloud might not get there for 10 or 20 years because of budget constraints, manpower shortages, or the complexity of some cloud transitions," the report said. Investing in IT infrastructure will not only plug security holes in outdated hardware and software, but also benefit agencies that want to keep certain information out of the cloud, according to the report.
» Get the best federal technology news and ideas delivered right to your inbox. Sign up here.
Since the early days of the Obama administration, the government has tried to phase out legacy data centers and IT systems in favor of massive and distributed industry-owned server farms known as computer clouds, but the process has been slow.
Much of the reluctance to abandon legacy IT stems stems from budget constraints. Cloud funding dropped from $2.6 billion in fiscal 2016 to $2.2 billion in fiscal 2017 and makes up less than 10 percent of the total federal IT budget.
Security concerns are another huge factor, according to the report. Many in government believe the cloud is less safe than in-house systems, which creates two unattractive options: Either agencies store their information in a cloud they deem unsafe, or they keep it housed on outdated local systems that become increasingly expensive to update and secure.
To incentivize cash-strapped agencies to upgrade their existing tech and improve security while moving to the cloud, the report suggests investing in supercomputers capable of saving resources and increasing computing power. It also recommended government tech leaders push for improving legacy IT instead of advocating solely for the cloud.
Though cloud computing offers unquestionable improvements in savings and efficiency, physical systems may still have their place, making them important to upgrade and maintain. For instance, keeping important information stored in-house could prove critical in the event that cloud-based IT infrastructure fails. For this reason, military and law enforcement groups will likely keep mission-critical systems off the cloud, and some types of sensitive data will stay in-house as well.
"Just because systems can be in the cloud doesn't mean they should be in the cloud," said John Connor, an IT security specialist at the National Institute of Standards of Technology.