Clinton Office Says Email Was Secure, But Details Remain Elusive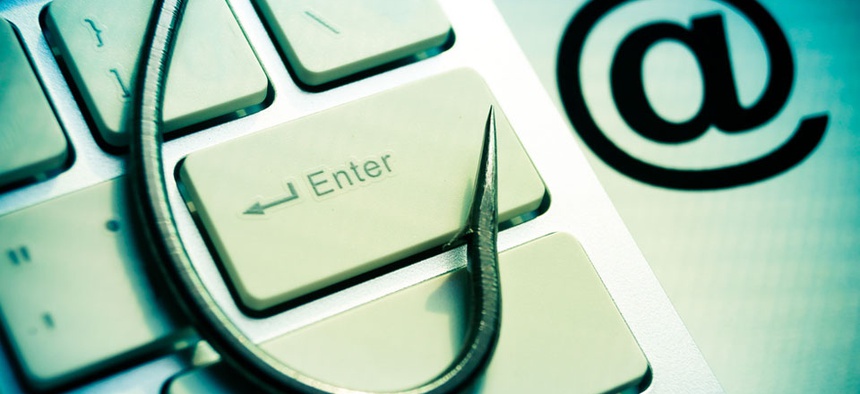 Hillary Clinton's private email account deployed robust security standards from its inception, the former secretary of State's personal office said Tuesday—while opting not to provide any technical specifics.
Shortly after convening an unusual and brief press conference in New York, Clinton's office released a Q&A handout to address mounting questions about her use of email while in President Obama's Cabinet and quell fears that the emails were vulnerable to hackers and foreign actors.
But the fact sheet largely dodges a question regarding the level of encryption placed on her email.
"The security and integrity of her family's electronic communications was taken seriously from the onset when it was first set up for President Clinton's team," the explainer reads. "While the curiosity in the specifics of this set up is understandable, given what people with ill-intentions can do with such information in this day and age, there are concerns about broadcasting specific technical details about past and current practices.
"However," the fact sheet reads, "suffice it to say, robust protections were put in place and additional upgrades and techniques employed over time as they became available, including consulting and employing third party experts."
That answer did not sit well with some security experts, who again suggested Clinton was eliding specifics without good reason.
"The former secretary of State's answer is woefully inadequate and the quote provided is directly at odds with reports that her own experts tried to warn her that her server was insecure," said Nate Cardozo, a staff attorney with the Electronic Frontier Foundation.
Cardozo was referencing an Al Jazeera report from last week that, citing an anonymous source, said State Department technologists attempted to warn Clinton's inner circle of the security pitfalls of relying on a home-managed email server—concerns that "fell on deaf ears."
"It's a bland response that doesn't really answer the question," said Daniel Castro, vice president of the Information Technology & Innovation Foundation. "If the security was ironclad, there's no harm in explaining some of the specifics."
At Clinton's press conference on Tuesday, the likely Democratic front-runner for the White House in 2016 said that her server did not suffer any breach, but that it "will remain private." Many security experts have contended that there is no way to guarantee fully whether Clinton's account may have been hacked, and that her refusal to turn over her server will lead to lingering questions regarding the transparency of her efforts to disclose her work-related emails.
(Image via wk1003mike/ Shutterstock.com)