GSA Shops Around New Ways to Buy Tech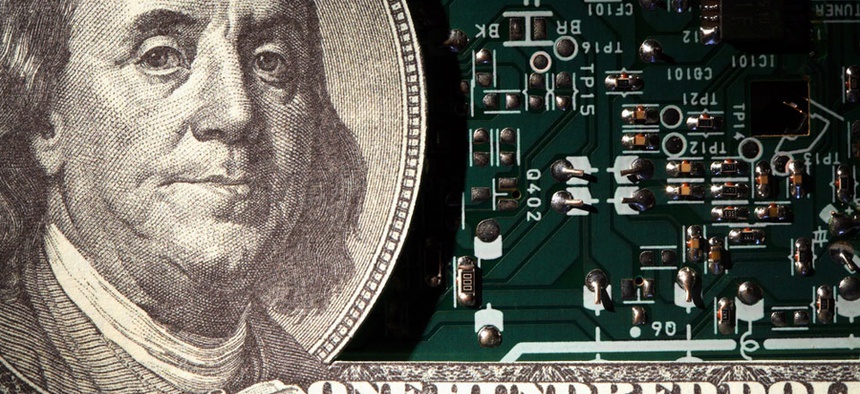 The General Services Administration has been shopping around new technology acquisition models, such as a centralized system for buying cloud services across agencies, in search of a contracting vehicle that can keep up with new technology.
Seeking feedback from the public and private sectors, GSA recently asked both contractors and agencies to describe challenges they face in buying and selling cloud technology.
That followed a separate request for information from GSA in January asking IT vendors about the ability to deliver agile technology projects -- those completed piece-by-piece, instead of via the "waterfall" method, in which requirements are decided up front and products are delivered months or years later.
At an AFCEA event Thursday, GSA's Chris Cairns, director of technology problem-solving team 18F, and Chris Fornecker, director at GSA's Center for Governmentwide Acquisition Contracts, pitched agencies and industry audience members on contracting vehicle reform.
Since last year, the agency has been talking up the so-called "Common Acquisition Platform," intended to reduce redundant acquisition systems across agencies and also serve as a repository for pricing information, analytics and other contracting data. 
During the AFCEA panel, Mitchell Ross, director of the acquisition and grants office within the National Oceanic and Atmospheric Administration, urged GSA to focus its efforts on needs shared by most agencies, such as office supplies. But acquisitions specific to each agency's mission should be left alone, he said.
"We're generally supportive of GSA initiatives, especially as they relate to common products and services," Ross said. "We think that's where the line ought to be."
Jennifer Belissent, an analyst with Forrester, said new contracting vehicles might see push-back from industry technology providers. 
"There might be the perception that there's less money [to] be made," she said in an interview. "The volume [of services] might be the same but the margins are probably lower, because [a common vehicle might be] negotiating a lower price" for several agencies, she added. 
On the panel, Ross noted later that some agencies find the acquisition process so painful they tend to acquire services all at once, instead of opting for the agile method which might be drawn out over the course of the project. 
Though GSA is seeking better contracting vehicles to accommodate agile processes, "If you just provide the vehicle, it's probably not enough," Cairns said, noting that professional services teams -- such as 18F, or other federal digital services teams -- are necessary to execute those projects. "You have a very broad product vision, based on mission . . . and you're going to buy a cross functional team" using the new vehicle.
"HealthCare.gov has been a huge catalyst," he added, referring to the site's botched rollout in 2013. "I think it showed the failures of a waterfall approach."
(Image via cosma / Shutterstock.com)