How to Make Virtual Conferences Work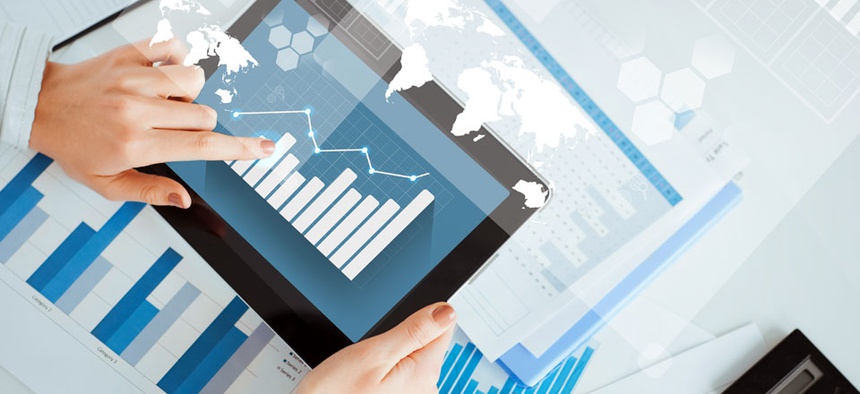 Rocky Mitarai is senior product marketing manager at Adobe.
In a June 6 article, Nextgov cited a study by Market Connections finding that only 42 percent of federal employees have attended conferences, trade shows or industry events in 2014. This figure is down from 49 percent in 2014, and considerably lower than the 62 percent reported in 2011.
The study further shows the decline in conference attendance coincides with an increase in webinar participation, as agencies seek cost-effective ways to ensure employee communication, collaboration and training are not degraded because of travel budget cuts.
Of particular note in the survey findings is that federal mobile device use reached 80 percent (compared to 73 percent in 2013 and 63 percent in 2012), indicating that agencies have an opportunity – as well as challenges – to further extend use of Web conferencing and collaboration among the workforce as a cost-effective way to replicate and even enhance in-person conference communications and training.
Challenges with Mobile Web and Video Conferencing
To date, a key challenge in spurring greater use of mobile devices for conferencing and collaboration has been a mobile experience that pales in comparison to what users can do on a desktop. Many mobile Web conferencing solutions offer a "view-only" experience that limits the mobile user's ability to interact, participate in polls, take training, share content, etc. The value of Web conferencing and collaboration is greatly enhanced when each participant can contribute, present content and share insights.
Finally, security remains a logical focal point. For Web conferencing, agency workers may leverage an agency-issued smartphone or tablet, but they also bring their own device, regardless of whether it is blessed by IT. Mitigating this challenge requires ensuring the Web conferencing service itself is secured – whether through an on-premise or private cloud deployment – so the organization has more control over the service itself and what users can and can't do within the meetings.
Use Cases for Mobile Conferencing and Collaboration
Along with the growth of mobile devices across government is a requirement to leverage these devices for a variety of use cases. One of the most prominent Web conferencing and collaboration use cases is the Defense Information Systems Agency Defense Connect Online tool, used by hundreds of thousands of Defense Department employees and contractors to collaborate virtually anytime from anywhere, handle battle planning and emergency response. Earlier this year, DCO eclipsed the 1 million self-registered users milestone, and mobile represents a growing share of the user base.
The ability to collaborate while mobile is particularly critical with emergency response missions. Mobile Web conferencing enables all key stakeholders to jump into a meeting room at a known URL at any given time – with important content and procedural information pre-loaded in advance – and instantly begin addressing the disaster from any device. In addition, stakeholders can coordinate with others who are en route to the disaster zone and interact fully on mobile. 
Another emerging use case beyond collaboration is the shift of physical conferences and training events to full virtual conferences. The Naval Safety and Environmental Training Center, which provides education and training for military and civilian Navy and Marine Corps personnel, shifted a major training conference previously held in-person to a virtual event delivered across 2,200 attendees globally, and saved over $2.2 million in travel expenses and more than 22,000 hours of productivity by avoiding travel.
Understanding Goals and User Base
Agencies should consider what they want to enable or achieve with mobile Web and video conferencing. Evaluate the use cases and reach out to those who will be driving those sessions to determine their expectations and requirements. In some cases, a simple join and view/listen only may be all that is needed. In others, users may need to be more interactive.
Maximizing Mobile
As referenced, agencies are broadening the impact of Web conferencing and collaboration by using vendor tools for entire virtual conferences. Certainly, it is possible to shift a physical conference to virtual by only enabling participants to join from desktops and laptops, but this is not how many users work. Extending participation to mobile users can boost conference virtual attendance and in turn, achieve even greater cost savings.
Another important consideration for maximizing the benefits of mobile is to clearly communicate in advance how participants can be an active part of the event. It is not enough to generate virtual conference sign-ups, especially if these participants don't know how to interact and "raise a hand" or answer a poll during the sessions.
One best practice for ensuring virtual conferences work is to make sure mobile participants understand how to use the technology. With a one-to-many scenario, frequent and active participation is critical for engagement. Otherwise, in a virtual setting, they will likely tune content out and become passive participants. Create a short bullet list of how-tos in the meeting invite, and have the presenter go over the list before starting a session, so attendees are comfortable interacting.
As mobile products and technology further support video and Web conferencing, it appears inevitable agencies that rely on conferencing and collaboration solutions will see the user base more fully gravitate from desktops and laptops to smartphones and tablets. Understanding the technology, business and security requirements needed to support mobile conferencing and collaboration becomes vital to enabling a high-quality user experience.
(Image via Syda Productions/Shutterstock.com)