FBI Orders 26,500 Licenses for Software to Guard Samsung Galaxy S5s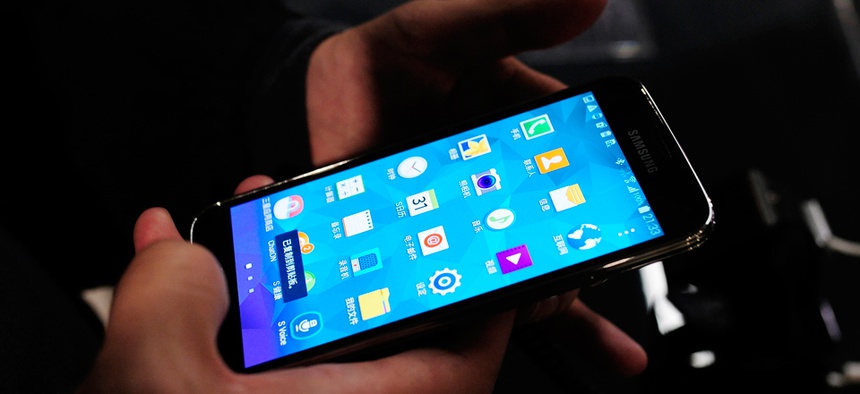 The FBI on Monday opened up bidding for a contract to supply the feds with a year's worth of the latest Samsung Knox security software suited for Galaxy S5 smartphones, and possibly other Samsung mobile devices. 
Version 2.0 of the software, which fences off personal data from work data, became available to businesses in February. 
In a product solicitation, FBI officials said they need a vendor who can provide "Samsung Knox Licenses to the FBI (current version 2.0) for use on Samsung Galaxy S5." And they need 26,500 of those licenses. The contract time frame is "one 12-month period."
Samsung claims version 2.0 of Knox can better support encryption tools than the first iteration of the "container" software, which came out last year.
The Samsung S5 is known for sporting a heart rate sensor, as well as fingerprint scanner for unlocking the phone and authorizing purchases. 
Knox 2.0 monitors in real-time for any unauthorized changes to the phone's operating system, and provides a two-step login process that requires the user to enter a password and swipe a finger to access sensitive data. 
The buy does not necessarily mean the FBI has thousands of S5s in stock for employees. It does seem to suggest the bureau plans to use a large number of newer model Samsung devices at some point this year. 
FBI was unable to immediately respond to a request for comment. 
Federal national security agencies are warming up to Knox, as Samsung garners more and more government certifications.
In May 2013, the Defense Department OK'd Samsung Knox for use on military networks. In May of this year, DOD announced Galaxy S4s running Knox are safe to use on the Defense Information Systems Agency's new mobile device control system. The approvals have not necessarily translated into purchases, however.
The Secret Service bought a small number, 2,000, of Knox licenses earlier this year.