10 Million People Are Trying to Tweet, Text, and Phone Home to the Philippines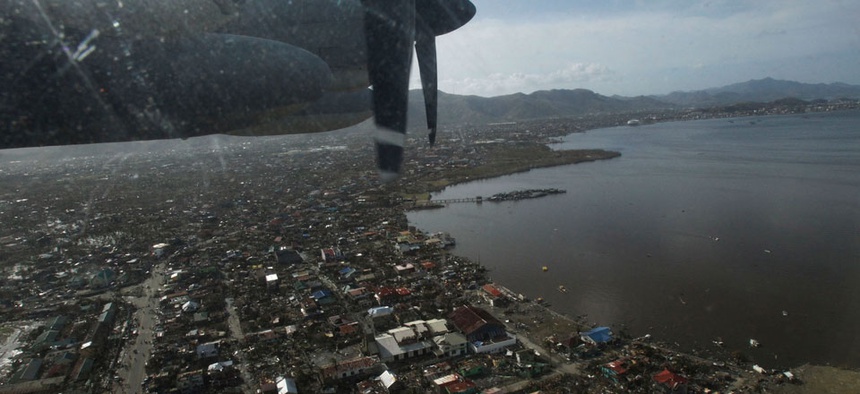 The massive Philippine diaspora fuels everything from global shipping to US medical care to Hong Kong maid services, and a huge proportion of those workers are desperately trying reach their family and friends after Super Typhoon Haiyan devastated the island nation this weekend.
The storm is known as Typhoon Yolanda in the Philippines, where it has affected more than 4 million people, killing up 10,000, and leaving tens of thousands homeless, and many without power or mobile phone service. That last category is a crucial lifeline in the Philippines, where an estimated 10 to 13 million citizens are working abroad. While the Philippines is very much part of the developing world, with a per-capita GDP of $4,300, it has the mobile phone penetration of a much richer country, thanks to the overseas Filipinos who stay in touch with their loved ones and send money home.
Philippines mobile phone penetration, measured by the number of SIM cards per person, was 112% in March of 2013, compared to about 70% in India and 86% in Nicaragua, which have similar GDP per capita ratios. Smartphone sales growth in the Philippines was 146% for the 12 months ended in March, attributed to Filipino consumers' "growing love affair" with SMS, Facebook and Twitter.