The Triumph of the Tablet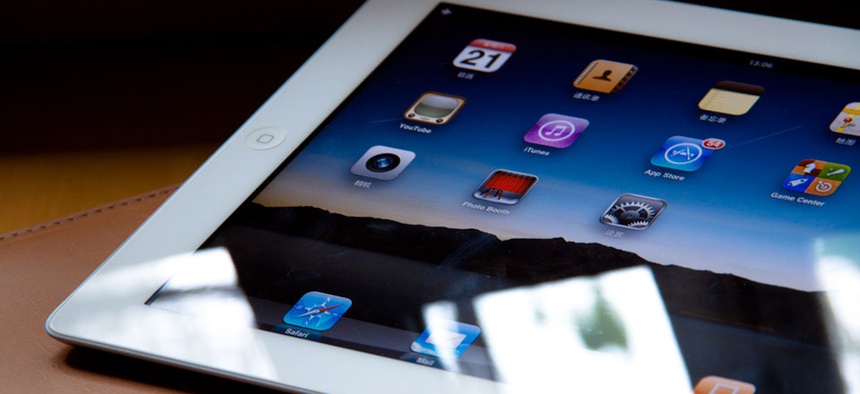 Over the years, our annual family foray to Lake Michigan has become, aside from the usual vacation pleasures, a measure of how technology has changed our habits when it comes to information and entertainment. We've come a very long way from the farm edition of the Chicago Tribune and a small black and white television with antenna ears.
This year, in addition to bringing laptops (mainly for the steady stream of office and personal e-mails that are now, irreversibly, an accepted 24/7 routine), smartphones, iPods, a stack of books, and our New York Times subscription delivered at dawn, we added an iPad (mine) and an iPad Mini (my wife's). Also, for the first time, we had household wi-fi (no longer really optional) and cable installed on our television as an incentive to possible renters in the off-season. The television was turned on once to watch a CNN program Our Nixon, which was supposed to be an illuminating documentary, but was disappointingly familiar and so loaded with commercial breaks that we soon gave up. Our only trip to the multiplex was to see Ashton Kutcher's portrayal of Steve Jobs in the biopic Jobs. There were no more than a dozen people on hand for the weeknight evening show.
So much for the prevalence of movies, television, and DVDs that were only a few years ago the leading aspects of after-dinner activity, aside from the continuing mainstays of beach fires (and amateur fireworks), cookouts, and a round of evenings with relatives and neighbors.
This was the summer when, at least in our house, the tablet came fully into its own, achieving dominance among the array of gadgets that we had assembled. It isn't that the iPad is necessarily preferable to competitors from Kindle, Nook, or the Android-based systems, but if you own one and load it up with a selection of favored apps and bookmarked websites, the sheer range of what you can do on this wireless, portable apparatus has to astound even seasoned consumers of digital paraphernalia. At the risk of turning this piece into an Apple commercial, here is some of what we used the iPad for on this vacation (I should point out that our local post office has closed and we do not have a mailbox, so digital access was essential for publications we might otherwise choose to read in print).