New ICE App Enlists the Public's Help to Catch Sexual Predators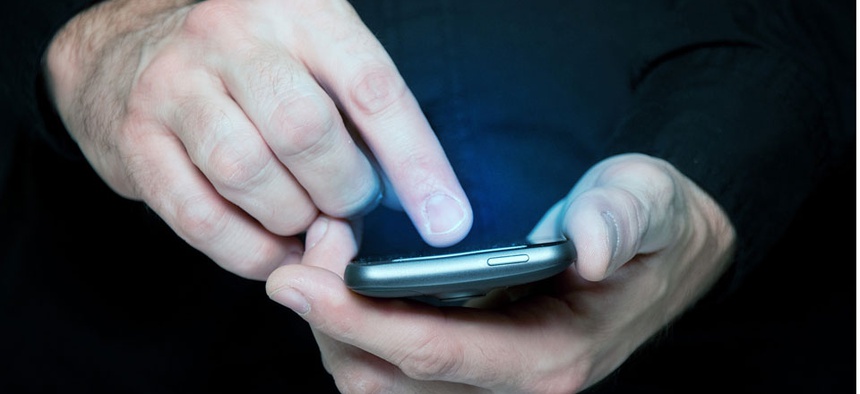 A new iPhone and iPad mobile application from the Immigration and Customs Enforcement Agency enlists the public's help to track down child predators.
The app, called Operation Predator, includes profiles of accused criminals ICE is seeking, mostly for possession and distribution of child pornography. It includes links to submit a written tip to ICE about one of the predators using your smartphone or to call a tip line.
Users can also opt in to receive alerts about missing predators.
ICE plans to release the app on other smartphone platforms in the future, according to a press release.
Tipsters can tell ICE their names but aren't required to. A notice when users download the app states it contains material that's inappropriate for children.
"The most urgent case involves an unidentified man wanted for producing child pornography involving the sexual abuse of a 10 to 12-year-old girl" the press release said. This 'John Doe' is an unknown suspect and is believed to be living somewhere in the United States or Canada, but he could be anywhere in the world."
The app includes photos of the John Doe and of other alleged predators.
ICE described the app as a "first of its kind in U.S. federal law enforcement." A Most Wanted iPhone app supported by the FBI similarly engages the public in catching criminals. That app was built by the mobile government vendor NIC in 2010. The FBI has collaborated with NIC on updates to the app and featured the app on its website, a NIC spokeswoman said. 
"When children are being sexually abused and exploited, it's a race against the clock to rescue the child and bring the predator to justice," ICE acting Director John Sandweg said in a statement. "These investigations are one of our highest priorities, and in today's world, we need to be technologically savvy and innovative in our approach."
This story has been updated to provide further details about the FBI's involvement with a mobile app that presents its popular "most wanted" list. 
(Image via igor.stevanovic/Shutterstock.com)