The Choice in India's Mobile market: A $2 Samsung Sticker or an $800 BlackBerry 10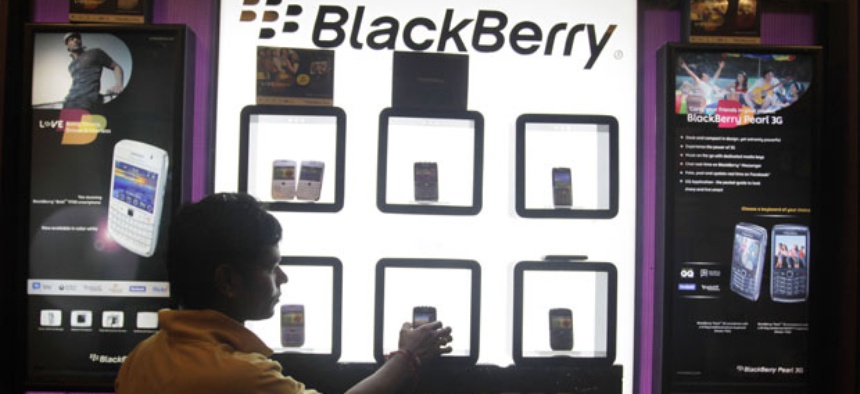 There's no better place than Palika Bazaar, a maze of hundreds of shops in central New Delhi, to get the pulse on India's mobile market. Quartz ventured here the day after BlackBerry announced its pricing plan on its new Z10 for this key emerging market: a gasp-inducing 43,490 rupees ($804).
That's more than a cheap motorbike, more than most people's monthly mortgage, and more than a mobile shop's monthly rent. And based on shopkeeper's conversations with customers—many of them first-time smartphone buyers—BlackBerry's days here seem numbered.
At Electronic Avenue, the salesman named Khan went through the motions with a customer. "No, it doesn't have many games. No, it doesn't have Instagram. No, it doesn't have Whatsapp. Don't waste time, Madam, let me show you the iPhone," he says.  "The only reason to use it is if your company buys it for you."