Army plans widescale deployment of energy smart meters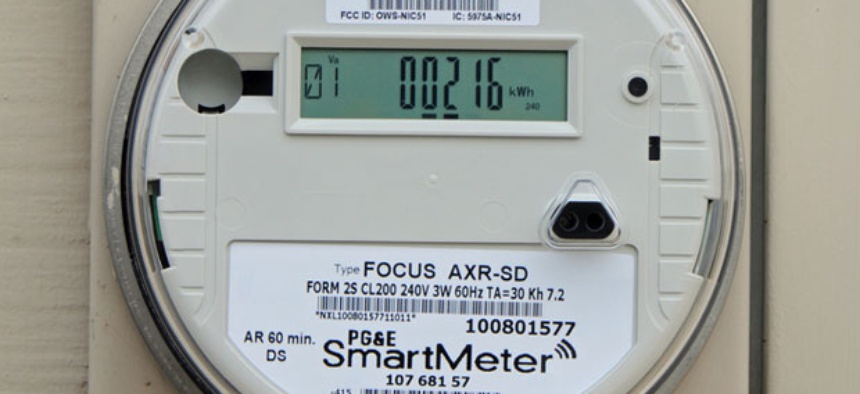 The Army Corps of Engineers plans to develop a servicewide system that could support smart meters for electric, gas, steam and water at 20,000 Army facilities to measure energy consumption.
The 2005 Energy Policy Act and the 2007 Energy Independence and Security Act mandate energy metering at all federal facilities. In 2008, the Corps awarded CALIBRE of Alexandria, Va., a five-year contract for the Army Meter Data Management System. The contract is worth a total value of $50 million to track, record, and report energy consumption at service facilities.
The Corps, in a sources sought notice to industry on Monday, said it plans to upgrade that contract with both new and existing automated information systems.
Jimmy Haywood, chief, of the mechanical electrical division at the Corps Engineering and Support Center in Huntsville, Ala., said in a February briefing that the Army already has installed over 8,000 smart electric meters, 2,220 gas meters, four steam meters and 728 water meters. The service still needs to install over 12,000 electric, 6,000 gas, 1,200 steam and 6,000 water meters, Haywood said.
Lawson Lee, chief of the Corps facility support division in Huntsville, said in a 2010 briefing on pilot installations of smart meters at Fort Stewart, Ga.; Fort Carson, Colo.; and the U.S. Military Academy at West Point, N.Y., that over 100 meters installed at those installation were able to pinpoint power irregularities and also help manage electric load shedding based on hourly reports.
The smart meters funnel data over secure Defense Department networks. Haywood said a key challenge for the Army Meter Data Management System is compliance with cybersecurity requirements mandated by the Department of Defense Information Assurance Certification Accreditation Process.
In its sources sought notice, the Corps said venders need to obtain and maintain network security accreditation under this process and provide secure servers. Vendors need to reply by Jan. 24, 2013.