The Sprint sale will let it build more 4G LTE service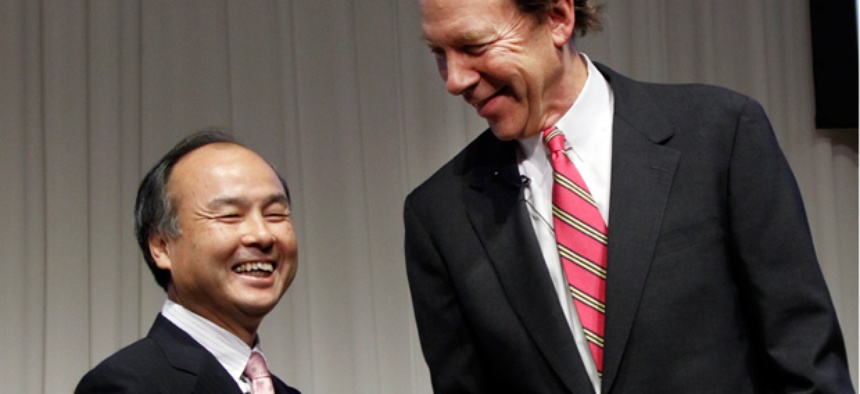 Most of the $20.1 billion the Softbank paid to buy a 70 percent stake in Sprint will go to shareholders, but a least a little bit of it will get invested in the company's 4G LTE network. The $8 billion that will go Sprint's balance sheet, will go, at least in part to Sprint expanding its spectrum, enhancing its now limited LTE network, "people familiar with the matter" told CNBC's David Faber.  Sprint doesn't have as much data coverage on its 4G LTE network as its competitors Verizon and AT&T, as we explained when the 4G LTE compatible iPhone 5 came out. In an attempt to catch up, right before the iPhone 5 announcement the carrier announced 100 new cities would get 4G in "coming months." Verizon, by comparison, has over 300 LTE capable cities.
Sprint's LTE issues are more than geographical, it also has a smaller channel over which to operate, asThe Wall Street Journal's Miriam Gottfried explained. Meaning, even in the markets it covers, it doesn't have as much bandwidth with which to support users, so it has the potential to get overloaded more easily. This sale could help Sprint expand that channel via consolidation of other smaller wireless carriers, like Clearwire, which owns a "large chunk of spectrum, according to Deal Journal's David Benoit, allowing it to get more much needed spectrum.