Critics worry Verizon-cable deal will doom key goal of 1996 Telecom Act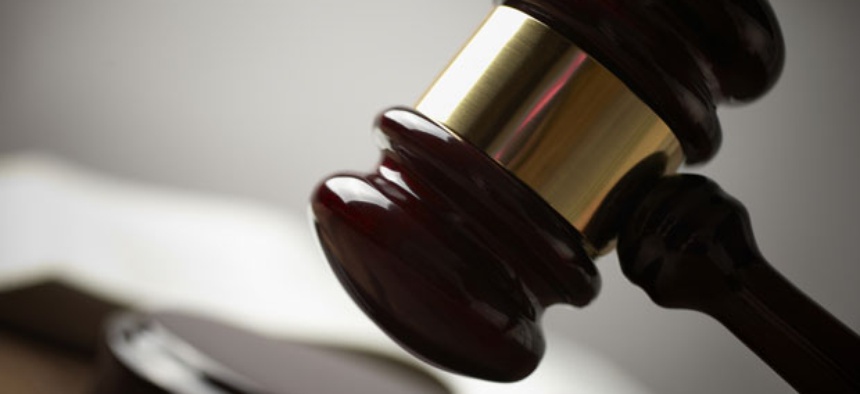 Some critics say the Justice Department's approval Thursday of Verizon's controversial deal to enter into a joint marketing agreement with a group of cable companies likely spells doom for a key goal of the 1996 telecommunications act: competition for wired phone, Internet and video services.
"The proposed joint venture between Verizon and the major cable companies demonstrates that the primary pillar on which the Telecommunications Act of 1996 stood -- intramodal and intermodal competition between broadband platforms -- has collapsed in a short 16 years," Mark Cooper, research director for the Consumer Federation of America, said in a statement.
His concerns were echoed by several other public interest groups, which not only lamented the impact the deal would have on competition for wired broadband services but also voiced continued concerns that the deal will lead to further consolidation in the wireless market where Verizon Wireless and AT&T have a significant lead over their smaller rivals.
The Justice Department said Thursday that it had reached a settlement that will allow Verizon to buy spectrum from a group of cable firms and to enter into joint marketing and technology agreements, which require Verizon and the cable firms to sell each other's services. The settlement limits the scope and duration of the marketing and technology agreements as first proposed.
However, some public interest groups and other observers say the conditions don't go far enough and in the end consumers will have little or no choice for wired phone, video and Internet service.
One of the key goals of the 1996 telecommunications act, which was the first major rewrite of federal communications law in 62 years, was to promote facilities-based competition for phone, television and Internet services. The hope was that communications companies including phone and cable companies would begin competing against each other.
This has happened to a certain extent most notably of late with Verizon's introduction of its FiOS fiber Internet, video and phone service, which in some parts of the country is the only alternative consumers have to the broadband services offered by cable firms.
With Verizon and the cable firms bid to join forces, critics worry that they will no longer actively compete against each other. "The weak conditions on cross-marketing that DOJ has set in place will do little to continue competition," the Communications Workers of America said Thursday. "Instead, this deal will result in Verizon abandoning further investment in FiOS."
The marketing and spectrum agreements must still be approved by the Federal Communications Commission. FCC Chairman Julius Genachowski Thursday urged his colleagues to vote to approve the deal in light of the Justice Department settlement. FCC approval is expected. "We do not foresee any major hurdles at the agency," the investment research firm Stifel Nicolaus said in a research note Thursday.
Given this, critics say it is now up to Congress and the FCC to look for new ways to jump start competition.
"Policymakers can no longer pretend that the broadband market is competitive. Congress and the FCC should pursue new policies to stimulate competition in wireline Internet access service -- or resign themselves to regulating a broadband monopoly," Public Knowledge President Gigi Sohn said.
So far, Congress has shown little interest in re-opening the 1996 telecommunications act but some lawmakers urged continued vigilance of the Verizon-cable deal.
"As an author of the Telecommunications Act of 1996, I expressed concerns about the impact of this transaction on competition and consumer choice," Rep. Ed Markey, D-Mass., a senior member of the House Energy and Commerce Committee, said in a statement. "While I remain focused on how this deal will affect these vital touchstones of the telecommunications marketplace, the FCC and the Justice Department have identified and mandated several key changes to significant issues that should help address harms to competition and consumers arising from the deal."
Medley Global Advisors analyst Jeffrey Silva said he expects that this deal could lead to similar transactions down the road. "As distasteful as it is to many, my sense is such 'frenemy' relationships will be the rule rather than the exception going forward, and it will be up to policymakers to decide when and how to intervene where these pacts are deemed to have crossed the line," he said.
(Image via Kuzma/Shutterstock.com)