Most Data.gov apps are built by government, not the public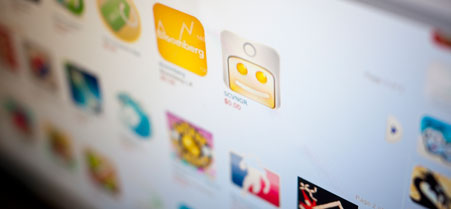 Richard B. Levine/Newscom
Information from the government's massive data set repository, Data.gov, went into about 1,100 new applications and mashups developed by the public and government during the 16 months preceding September 2011, according to a recent report.
That's a substantial increase of the tool's use in previous years.
The majority of new applications included in those figures, however, was produced by government workers or contractors, not members of the public, General Services Administration spokesman Robert Lesino told Nextgov on Monday. Those government-built applications include "widgets, gadgets, RSS feeds and mobile applications," he said, and most can be accessed through federal websites.
There are likely many more public-built apps using Data.gov information than are included in the 1,100 figure, Lesino said. But, at this point, there's no process for government officials to determine if and when private sector and nonprofit developers actually are using data sets the government pushes out through Data.gov or other sites.
Many of the public apps that were included in the Office of Citizen Services and Innovative Technologies' annual report, released Friday, were produced through government-sponsored developer challenges, such as the Environmental Protection Agency's Apps for the Environment competition.
Federal technology officials have described Data.gov as a vital tool to help private sector developers turn data the government is collecting anyway into money-making Web and mobile applications. Some developers, however, have complained information posted to the site is too often out of date or of little value.
Data.gov was one of several transparency initiatives hurt by major cuts to the Obama administration's e-government fund negotiated to avoid a federal shutdown in April 2011.
Government officials have discussed building a governmentwide application program interface, or API, Lesino said, but they have not made any firm decisions yet. That would give the government a much better sense of how and when its data is being used.
An API essentially is a tool that allows third parties to pull real-time information from a particular source to ensure it's always up to date. It's commonly used to supply information to Web and mobile apps.
Government and private developers built 1,079 applications and mashups from Data.gov information in the 16 months between May 2010 and Sept. 2011 compared with 237 during the 12 months between May 2009 and May 2010, according to the GSA report. That means the total number of apps built with Data.gov information increased by about 340 percent after the difference in time periods is taken into account.
Downloads from Data.gov grew from about 650,000 to about 2.3 million between those same two periods, the report said. The number of data sets available on the site grew from about 270,000 to about 390,000.
Data.gov administrators have launched several data communities during the past 16 months to make it easier to find the information on subjects such as law, energy and oceans.