Cloud raises diplomatic issues, top Clinton aide says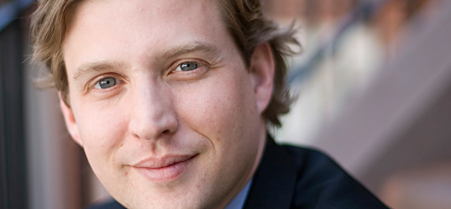 "If e-mail lives in the cloud, who owns that information?" says State Department's Alec Ross.Courtesy of One Economy Corporation
Cloud computing is a double-edged sword in the fight for Internet freedom, a top State Department official said on Wednesday.
Networks that host software and hardware for multiple companies, people and agencies -- collectively referred to as the cloud -- promote the free exchange of ideas when operated by democracies. But when the servers hosting such applications are located in repressive regimes, government officials might lay claim to the information processed through that equipment, including dissidents' personally identifiable information, said Alec Ross, senior adviser for innovation to Secretary of State Hillary Clinton.
"If that e-mail lives in the cloud, who owns that information?" he said.
Ross discussed the cloud's potential threat to civil liberties during a conversation with Nextgov, which will air Saturday night on C-SPAN's The Communicators. The weekly program spotlights individuals who are digital pioneers. Ross heads up State's efforts to improve the living standards in foreign countries through new networking applications.
During a major policy speech in January, Clinton announced that Internet freedom would become a strategic priority for the United States in 2010. In March, State revived the Global Internet Freedom Task Force, a Bush administration initiative that worked to harmonize policies departmentwide on protecting free speech. The renamed NetFreedom Task Force met on March 4, when 19 telecommunications and information technology companies discussed the corporate sector's role in facilitating Internet freedom.
"They want a set of standards," Ross said. "What they want is clarity." He noted that Clinton, in her speech, did not call for laws to force companies into changing their business practices, but rather called for shared responsibility.
China, most prominently, has challenged firms that are trying to balance free trade and free speech. Google recently risked its presence in the Chinese market by refusing to filter the results of user searches in the country, a violation of Chinese censorship laws. The action was prompted by the discovery that alleged hackers in China attempted to access the Gmail messages of human rights activists.
Ross acknowledged that intervention in global Internet freedom could have negative consequences. Foreign governments could punish U.S. companies or foreign citizens working at a company's overseas offices for not abiding by censorship agreements. For State, the goal is to protect human rights and foster political relationships simultaneously. Ross said the department continues to hold candid conversations with the Chinese government about Internet freedom. "This is now something that's at the table diplomatically," he added.
Ross has said that 2009 was the worst year for Internet freedom, but he noted on Wednesday that will change this year. "Everyone focuses on Iran and China, [but] it's the case in literally dozens of countries where the Internet is increasingly looking like an intranet," Ross said. "The real purpose here is to give citizens a chance to connect."