FITARA Must Become the Catalyst for Change in Federal IT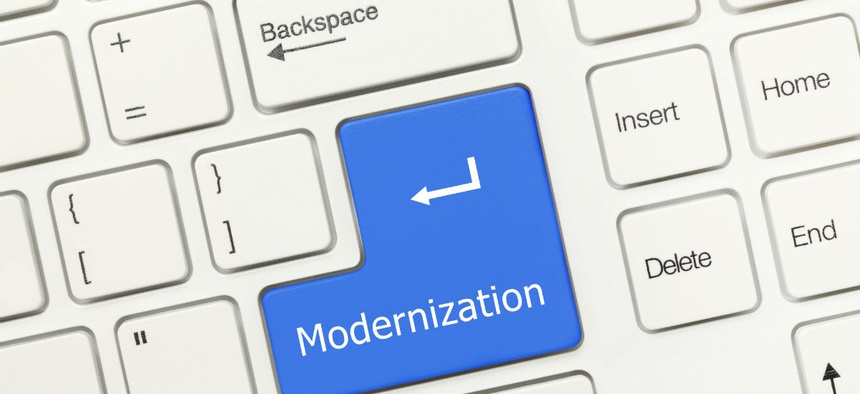 Bob Osborn is federal chief technology officer at ServiceNow.
Federal agencies have made significant strides in their IT modernization efforts, but the publicly reported results for these efforts have done more to shame agencies than encourage them.
The House Oversight and Government Reform Committee released its third round of Federal IT Acquisition Reform Act scorecard results recently. Although the federal government's digital transformation has begun, the results of this latest FITARA scorecard indicate there is a long road ahead before they can successfully modernize their IT systems, as no agency has received an "A" in the history of the FITARA scorecard.
» Get the best federal technology news and ideas delivered right to your inbox. Sign up here.
Dave Powner, director of IT management issues for the Government Accountability Office, warned "additional improvements are needed" for the proper implementation of FITARA.
Since FITARA's inception, agencies have focused on the policy's key objectives, spanning from federal data center consolidation to increasing the transparency of IT spending by way of the Office of Management and Budget IT Dashboard. Slowly but surely, this hard work appears to be paying off as the latest results revealed 12 federal agencies improved their scores since May.
IT modernization is the end goal, but to achieve this mission objective, chief information officers and IT leaders must leverage the FITARA scorecard and use it as a catalyst to develop a better infrastructure as the foundational building block to revamping the IT landscape. Today, many still consider FITARA a compliance drill rather than a lever that can be used to achieve transformation in IT across the agencies.
FITARA is the Tip of Iceberg for Digital Transformation 
One of the key objectives of FITARA is to grant CIOs greater authority in overseeing IT projects. The legislation also stipulates these leaders must be held more accountable by Congress and other federal stakeholders as they are tasked with facilitating the progress of major system deployments.
During his time as a political staffer on Capitol Hill, Rich Beutel, principal of Cyrus Analytics, served as a key driver behind FITARA. He suggests the policy will continue to be a foundation for retrofitting and overhauling the federal government's complex IT systems. 
"As FITARA continues to monitor and evaluate the progress of federal IT leaders, the policy will be the tip of the spear in terms of driving government's IT modernization efforts forward," Beutel said.
While the tone of FITARA will likely adapt and evolve as Congress modifies the guidelines of the scorecard, the IT policy will continue to serve as the baseline of the federal government's digital transformation but it is far from an end in itself. 
Why Overhauling Federal IT Infrastructure Matters
The federal IT landscape is on the brink of radical change, as both civilian and defense agencies undergo a complete digital transformation. At the root of IT modernization is the creation of a sound infrastructure to serve as the core function of all technology processes within the federal enterprise.
Meeting the increasing demands of everyday tasks and operations can be a serious challenge for the federal workforce, especially as mission teams need to drive faster, more impactful programs with IT. Citizens' expectations demand more from their agencies. Therefore, it's vital for agencies to design a strong digital infrastructure that has the capacity to support evolving applications deployed within the government.
In many ways, IT infrastructure is similar to that of our country's physical infrastructure. The investment in creating bridges, tunnels and roads has enabled vehicles to easily move from one place to another for years. While investment in physical infrastructure may last 20 years or more, IT infrastructure is far from static. 
In fact, IT infrastructure needs to be constructed with agility in mind. Agile infrastructure allows IT teams to make the necessary maintenance updates and reconstruction of these pathways to keep IT traffic and delays to a minimum.
While frequent traffic jams on the beltway can be cumbersome occurrences in your daily commute, the government can't afford to regularly experience virtual latency, traffic and other common barriers that occur with an antiquated IT infrastructure.
By establishing a sound and easily adaptable IT infrastructure to support the inevitable changes and updates made to applications, federal agencies will see myriad of positive changes, such as faster creation of innovative projects and fewer gaps in cybersecurity.
What Modernization Means: Replacing Legacy with Automation
Strengthening the foundation of the federal government's IT infrastructure can also help federal agencies replace slow, outdated legacy technologies with automated systems, including platform-as-a-service solutions and other IT service management systems.
According to a recent report from GAO, the federal government allocated more than $55 billion of its total IT budget toward the support of legacy IT systems in 2015. Draining assets on error-prone IT is an insufficient use of funds and is essentially unsustainable.
FITARA is a great step forward for our federal agencies' necessary digital transformation. By retrofitting its IT infrastructure, the federal government can make greater strides toward achieving IT modernization, while also lowering maintenance costs. A sound infrastructure can reshape the way federal IT is supported from the ground up, enabling federal agencies to scale IT across the enterprise through PaaS solutions and cutting-edge applications.
Let's encourage our agencies by acknowledging their progress, but more than that, let's enable them with the sustainable, agile processes that can be a foundation for tomorrow's innovation.
It's Time to Reevaluate Your Infrastructure
When looking to make long-term improvements to the IT landscape, federal CIOs must evaluate the current status and come up with ways to make it more effective for years to come
The federal workforce is continually increasing its dependence on state of the art applications and automated IT systems to complete everyday tasks, which will only increase with time. By bidding adieu to expensive and antiquated legacy IT systems, federal agencies will have the capacity to utilize modern applications and other systems, such as PaaS, to further reduce the time spent on all operations, even the most mission critical.
As federal agencies shift their priorities to modernizing IT and improving infrastructures, the FITARA scorecard results will change dramatically. Instead of shaming agencies on their lack of progress, FITARA evaluations should begin to empower agencies and leaders to continue down the path of modernization to change the way our federal government works.