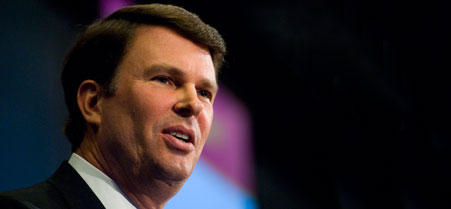 The Office of Personnel Management has abandoned a plan to restrict the use of employee Social Security numbers to fight the theft of federal employees' identities because the effort would be impractical without assigning alternative governmentwide employee identifiers.
OPM Director John Berry announced on Wednesday in a Federal Register notice that he is withdrawing a Jan. 18 proposed rule that would have eliminated unnecessary reliance on SSNs.
Under the proposal, agencies would have been barred from using Social Security numbers as the primary identification for employees in internal or external data processing systems.
The main concern among federal agencies, insurance carriers and one labor union that commented on the proposal was that officials would need to create another identifier.
"Comments centered on the numerous systems and business practices, both internal and external to government systems, which use the SSN as a primary identifier," Berry wrote. "Systems and processes cited included electronic recruitment systems, payment of various federal benefits (health related, Social Security, worker's compensation, etc.), determinations for security clearances, taxpayer identification and union dues withholding through payroll deduction, among others."
Meanwhile, Kathleen Sebelius, secretary of the Health and Human Services Department, and Attorney General Eric Holder met with private sector officials on Thursday to clamp down on the identity theft of Medicare and Medicaid recipients. At a summit on health care fraud, Sebelius told corporate leaders, law enforcement officials and health care specialists that the president's 2011 budget will include measures such as fighting identity theft to save billions of dollars over 10 years.
Since 2007, so-called strike force operations have lead to the indictments of 500 individuals and organizations that illegally billed Medicare for a combined $1 billion.
Sebelius and Holder began in May 2009 expanding the strike force to cover Detroit; Houston; Brooklyn, N.Y.; Baton Rouge, La.; and Tampa, Fla. Previously, operations encompassed only Miami and communities in Los Angeles.