Video: Actors of 'Passengers' Quiz NASA Scientist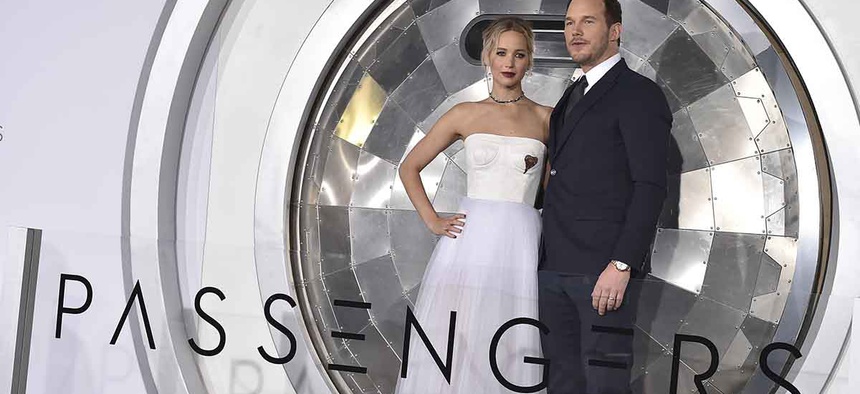 For the most part, movie stars get asked many questions. But recently, the tables were turned, and the stars of the new science fiction film "Passengers" were allowed to ask a NASA scientist the most far-out questions about space travel. Actors Jennifer Lawrence and Michael Sheen pondered the possibilities of time travel and the singularity.
"What's going to be the next groundbreaking discovery in space travel and in propulsion in space?" actor Chris Pratt asked.
"I think getting close to the speed of light. Getting the technology in order to do that is going to be the next breakthrough," said Dr. Tiffany Kataria, an exoplanet expert at NASA's Jet Propulsion Laboratory, though she cautioned that a discovery like that wouldn't occur anytime soon.
To see more Q&A on science, check out the video below from NASA: