Video: The Mars rover landing in high definition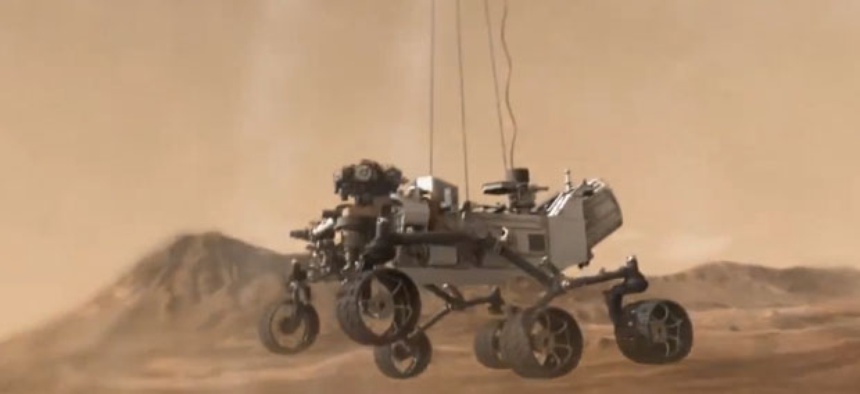 Landing on Mars isn't cool. You know what's cool? Landing on Mars in HD . NASA, aka the BuzzFeed of Government , tweeted out a new video Thursday capturing the landing of the Mars rover Curiosity. The 3-minute clip is a vast improvement from the grainy soundless video that surfaced shortly after this month's landing and now features play-by-play audio from mission control. As the heat shield fades away, you can see Curiosity plumet towards Mars' soft orange surface as a NASA official intones "Touchdown confirmed."
All the while you can hear NASA's scientists clapping and cheering in the background in a moment that really calls for a split-screen view. Fortunately, we've got the celebration on the other side of the camera right here. USA! USA!