GAO Sees Room for Improvement in DHS' Cyber Ops Center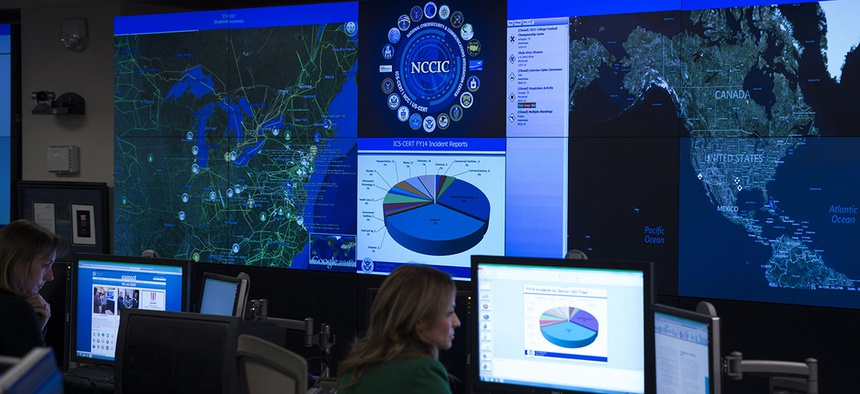 The Homeland Security Department's cyber operational center received middling marks in a watchdog report released Wednesday.
The National Cybersecurity and Communications Integration Center has made progress on its statutory missions, including being the main cybersecurity information sharing liaison between the government and the private sector, according to the report from the Government Accountability Office.
» Get the best federal technology news and ideas delivered right to your inbox. Sign up here.
However, the NCCIC needs to do better at ensuring it's meeting with the full range of private-sector critical infrastructure owners and do a better job of logging and organizing the cyber incident data those companies pass along, GAO said.
The NCCIC also needs to develop better metrics to measure how well it's adhering to its requirements, implementing functionality and responding to cyber incidents, according to the report.