Elite Air Force school graduates first class of cyberwarriors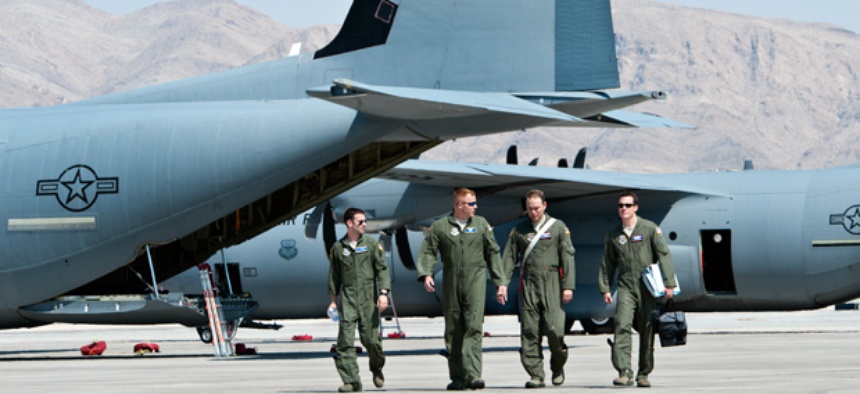 The U.S. Air Force's elite Weapons School graduated its first class of six service members trained to fight in cyberspace in June, the Wall Street Journal reports.
The new course, at Nellis Air Force Base in Nevada, trains participants to hunt down infiltrators, defend networks and launch attacks at computer terminals. It highlights that the military is accelerating its training programs in preparation for an emerging type of battlefield.
The Air Force Weapons School provides advanced training for elite officers in aerial combat, reconnaissance and bombing, as well as growing ranks of drone pilots. The cyber training effort asks students to study how an attacker could compromise computer systems at an Air Force command and to construct defenses. An Air Force team at Nellis then tests the defenses.
The Air Force spends about $4 billion annually on programs to protect the security of its technology systems, though training initiatives are a fraction of that tab, according to the report.
Adding a cybersecurity course to the most elite school is important to changing the mindset of military officials, who might regard telephones and computers as communications tools, and not targets and weapons, the Journal reports.